THE BOOK OF MORMON DOES NOT MENTION THE PRACTICE OF HUMAN SACRIFICE!
By 400 B.C., the Olmec's sophisticated artistic style had spread over much of Middle America, from central Mexico to El Salvador. Some scholars have also recognized Olmec influences in the artwork and religious practices of many later Middle American cultures, including those of the Maya and the Aztec. 2002 World Book Encyclopedia.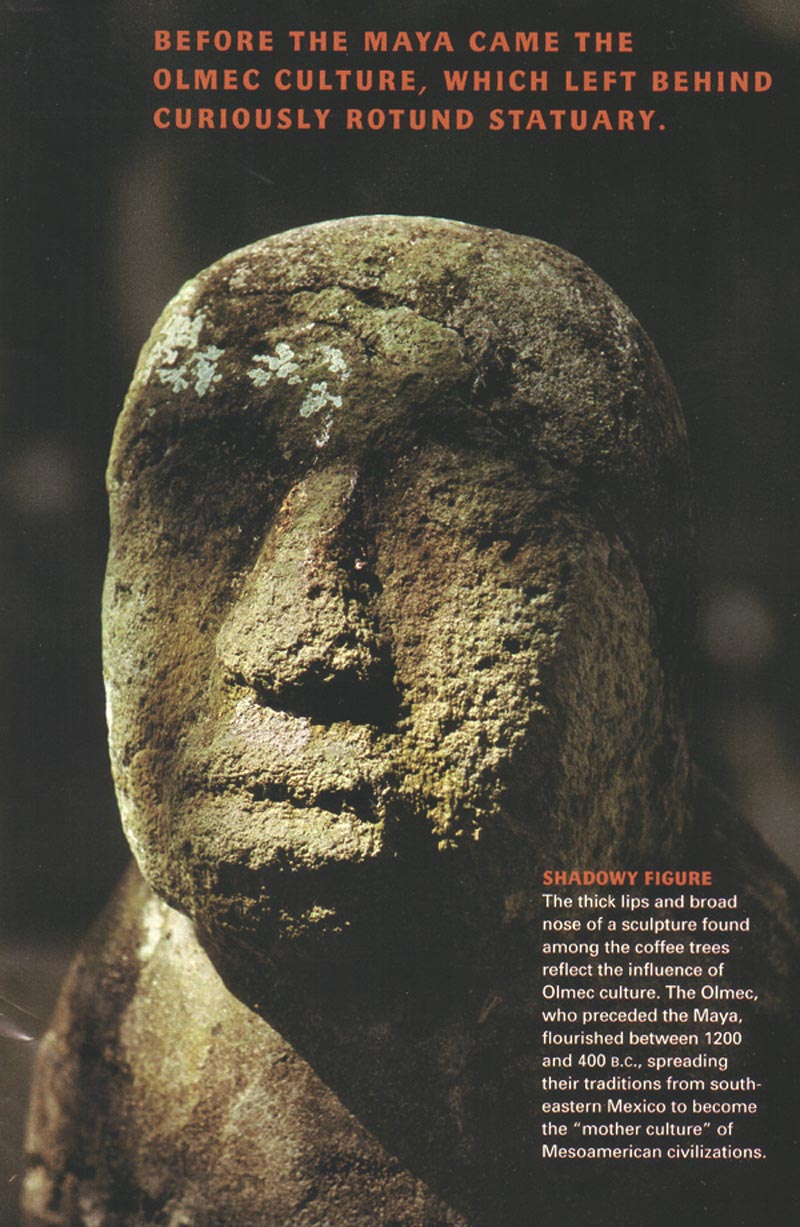 Human sacrifice was central to the Moche civilization religion.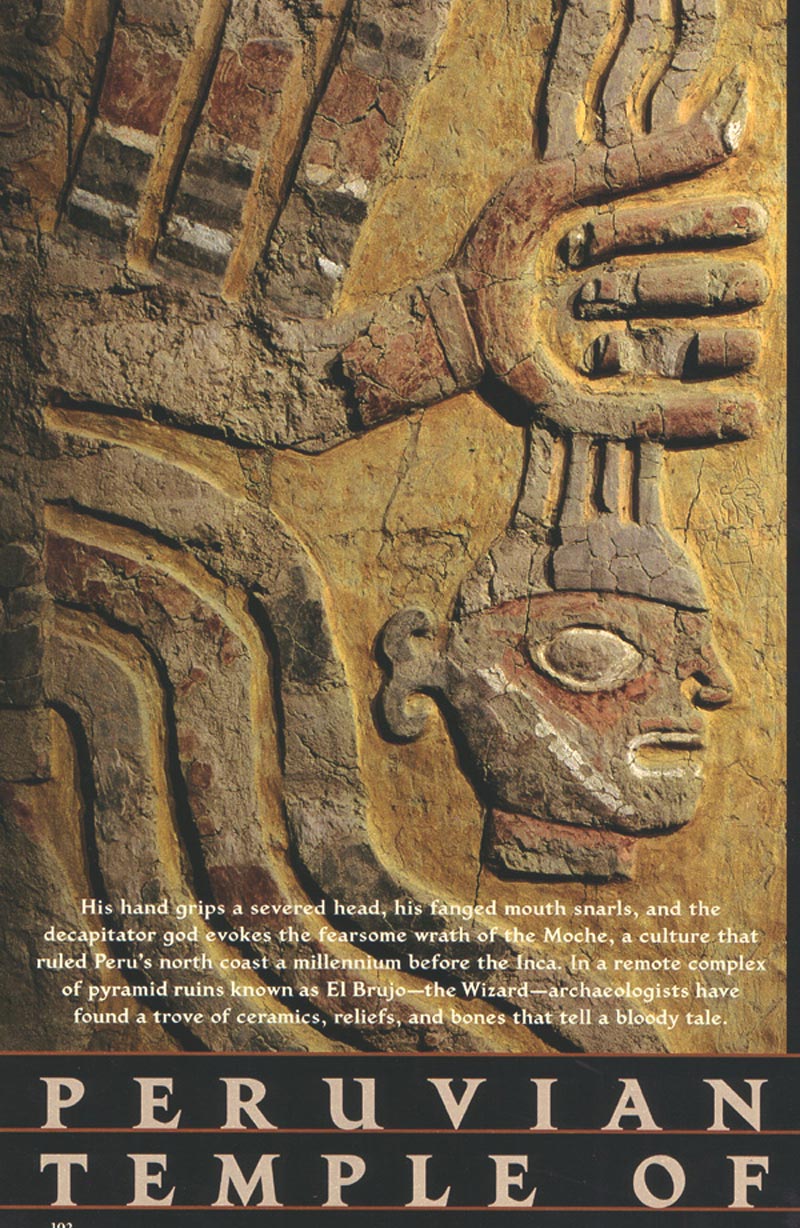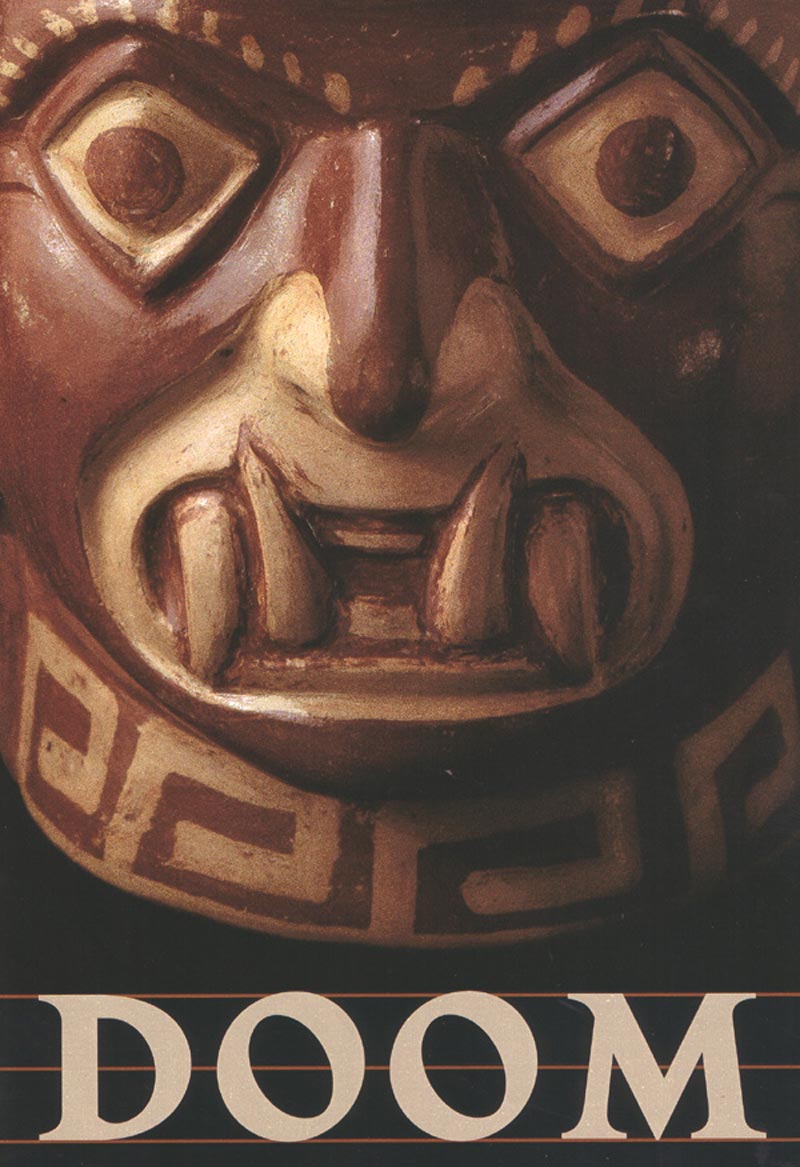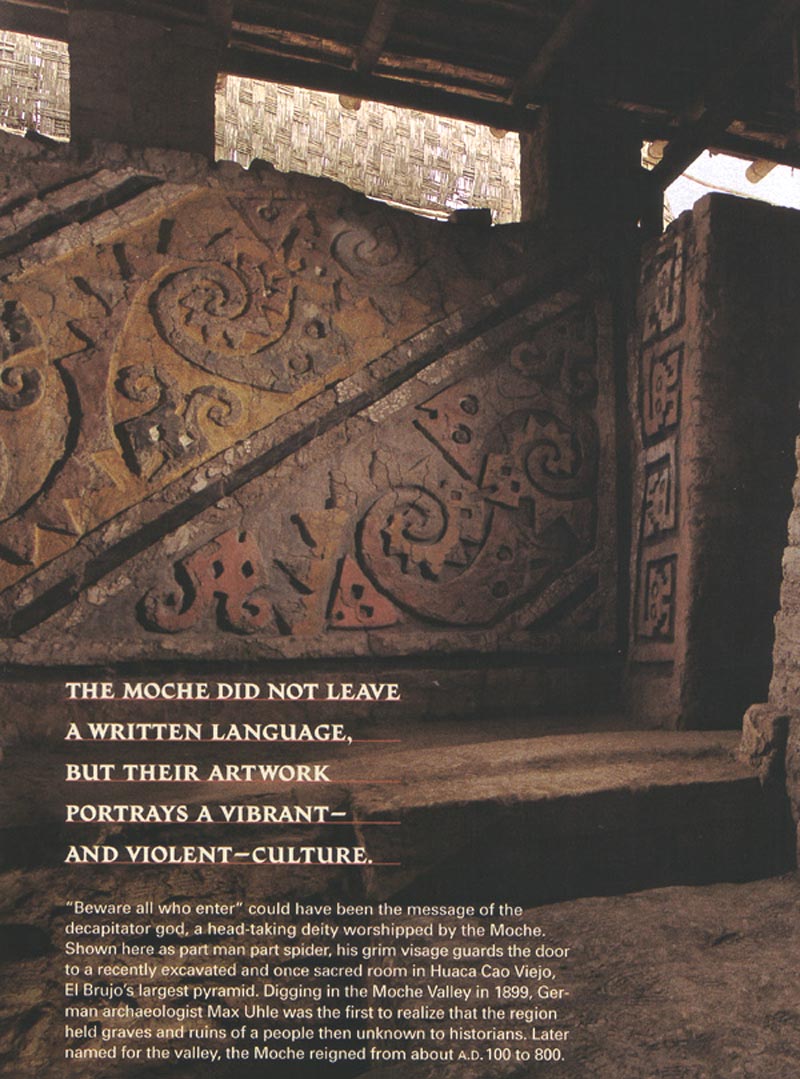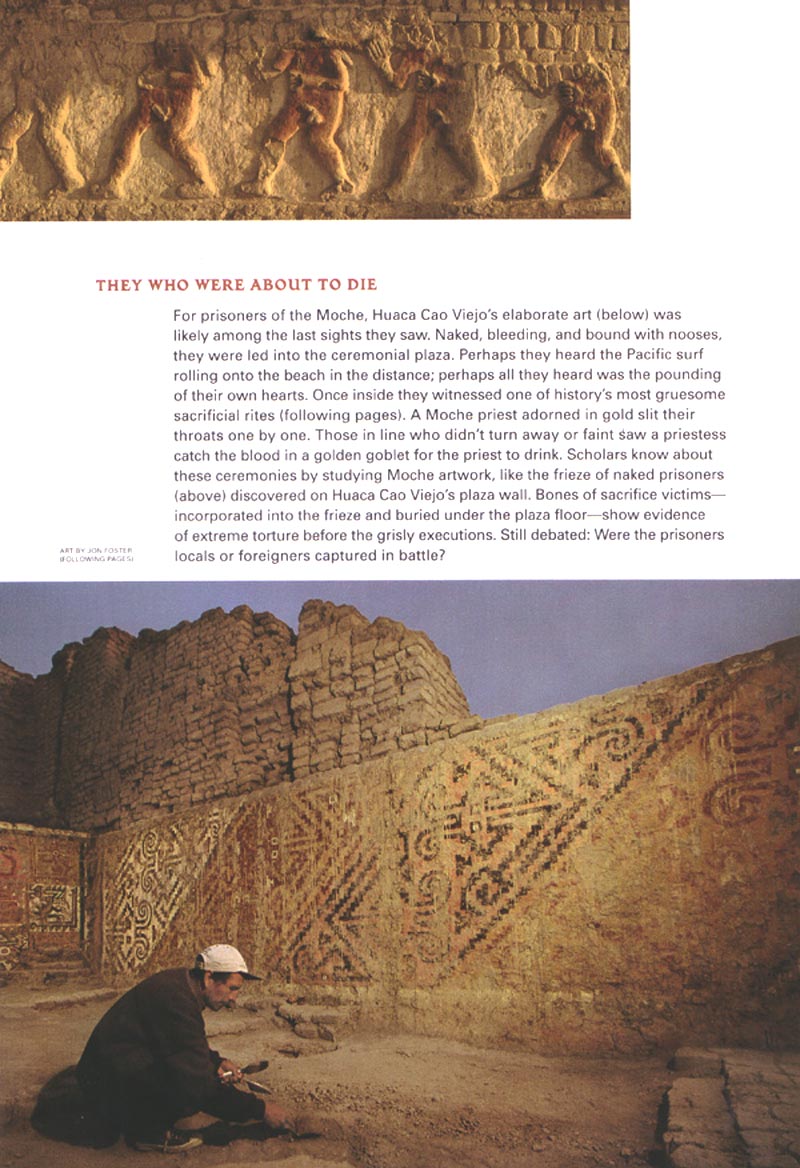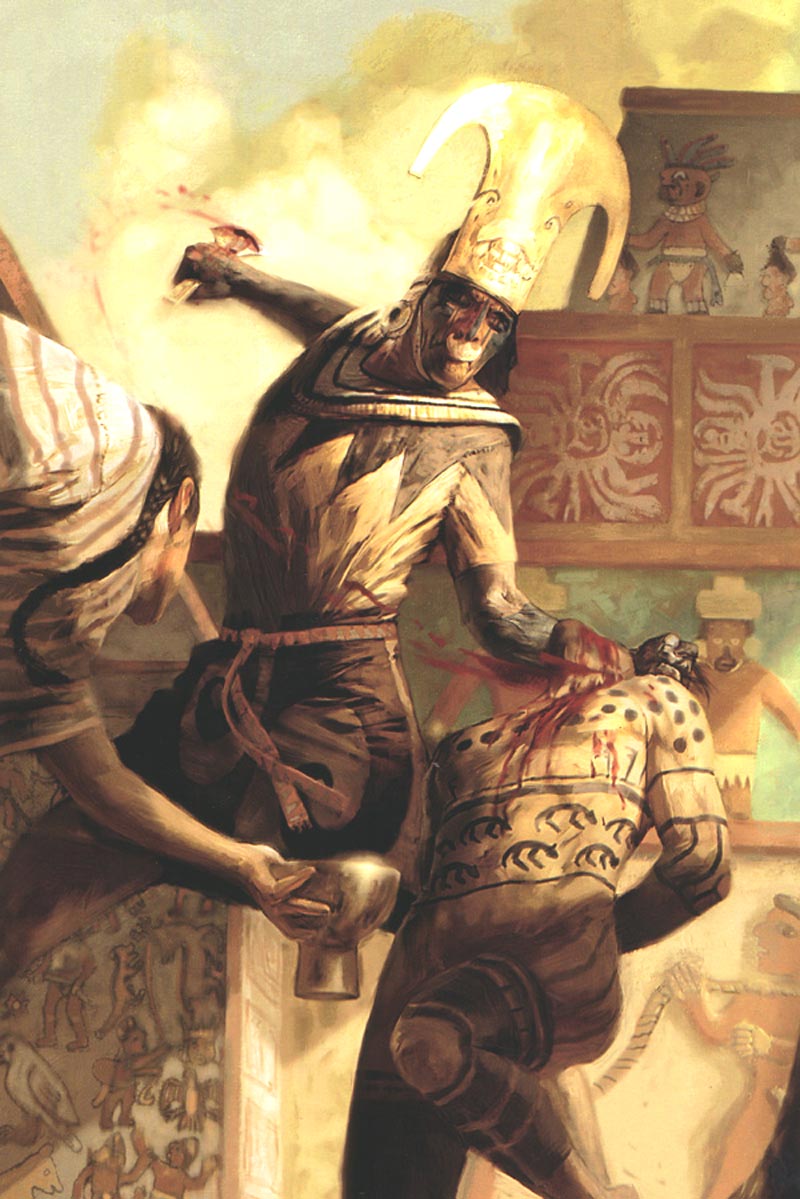 The Maya frequently offered their own blood, which they spattered on pieces of bark paper. They practiced some human sacrifice, such as throwing victims into deep wells or killing them at the funerals of great leaders. 2002 World Book Encyclopedia.
Sacrifices and offerings accompanied by prayers were a main part of the Inca religious ceremonies. Crops and animals, mainly llamas, were sacrificed to keep the good will of the gods. Human sacrifices were made under special circumstances. Most people considered it an honor to be chosen for sacrifice. 2002 World Book Encyclopedia.
Human sacrifice played a vital role in the major ceremonies. Priests slashed open the chest of a living victim and tore out the heart. The Aztec believed that the gods needed human hearts and blood to remain strong. Worshipers sometimes ate portions of a victim's body. They may have thought that the dead person's strength and bravery passed to anyone who ate the flesh. Most victims were prisoners of war or slaves. But the Aztec also sacrificed children to the god Tlaloc. 2002 World Book Encyclopedia.
The Aztec fought not only to enlarge their territory but also to take captives for sacrifice to the gods. Human sacrifice was a major part of the Aztec religion. Only the Aztec and the Inca had full-time armies. In other tribes, warriors went back to hunting or farming after their battles. Some tribes, particularly the Northwest tribes and the Iroquois, made slaves of their captives. The Witoto and Tupinamba tribes of the Tropical Forest tortured war captives and then ate them. But the victims were not eaten as a source of food. The Indians believed the dead person's strength and bravery would be passed on to the person who ate the flesh. 2002 World Book Encyclopedia.