THE DEVOUT MUSLIMS
Specfic Muslim Hate and Violence





Can you earn Paradise through jihad or murder?

"Allah did not create man so that he could have fun. The aim of creation was for mankind to be put to the test through hardship and prayer. An Islamic regime must be serious in every field. There are no jokes in Islam. There is no humor in Islam. There is no fun in Islam. There can be no fun and joy in whatever is serious." — Ayatollah Khomeini

To the Muslim world, we seek a new way forward, based on mutual interest and mutual respect. To those leaders around the globe who seek to sow conflict, or blame their society's ills on the West — know that your people will judge you on what you can build, not what you destroy. To those who cling to power through corruption and deceit and the silencing of dissent, know that you are on the wrong side of history; but that we will extend a hand if you are willing to unclench your fist. President Barack Obama - January 20, 2009.
BARACK HUSSEIN OBAMA IS DECEPTIVE SINCE...
...the Pakistani intelligence agency is openly arming and training the Taliban and....
...his 2009 presidential transition task force advisor included the Fort Hood Muslim mass murderer Nidal Hasan (page 29).
And the Angel of the LORD said to her: "Behold, you are with child, and you shall bear a son. You shall call his name Ishmael, because the LORD has heard your affliction. He shall be a wild man; His hand shall be against every man, and every man's hand against him. And he shall dwell in the presence of all his brethren (in hell)." Genesis 16:11-12
Islam has never been peaceful, is not peaceful, and never will be peaceful in the future.
And this shall be the plague with which the LORD will strike all the (Muslim) people who fought against Jerusalem: Their flesh shall dissolve while they stand on their feet, their eyes shall dissolve in their sockets, and their tongues shall dissolve in their mouths. Zechariah 14:12
"The thief (Mo-ham-mad) does not come except to steal, and to kill, and to destroy. I (Jesus) have come that they may have life, and that they may have it more abundantly." John 10:10
MUSLIM HATE versus CHRISTIAN LOVE
wrong versus right
POLITICALLY INCORRECT SOLUTION FOR WESTERN MUSLIM RIOTERS
POLITICALLY INCORRECT SOLUTIONS FOR MUSLIM TERRORISTS
POLITICALLY INCORRECT SOLUTION FOR MUSLIM STRIFE
POLITICALLY INCORRECT SOLUTION FOR ALL ISLAM
POLITICALLY INCORRECT IQ TEST FOR LEFTISTS
UNHOLY ALLIANCE OF LEFTISTS AND ISLAM
ISLAM - THE RELIGION OF ANTI-CHRIST
Who shall separate us from the love of Christ? Shall tribulation, or distress, or persecution, or famine, or nakedness, or peril, or (Muslim) sword? As it is written: "For Your sake we are killed all day long; We are accounted as sheep for the slaughter." Yet in all these things we are more than conquerors through Him who loved us. For I am persuaded that neither death nor life, nor angels nor principalities nor powers, nor things present nor things to come, nor height nor depth, nor any other created thing, shall be able to separate us from the love of God which is in Christ Jesus our Lord. Romans 8:35-39
Armenian Holocaust or Genocide

Special thanks to Franklin Graham for speaking the truth about Islam.
Special thanks to Dr. Robert Morey and his exposing of Islam.
Who murdered Robert F. Kennedy in 1968?
Who murdered the Olympians in 1972?
Who shot John Paul II in 1981?
Now we, brethren, as Isaac was, are children of promise. But, as he who was born according to the flesh (Ishmael) then persecuted him who was born according to the Spirit, even so it is now. Nevertheless what does the Scripture say? "Cast out the bondwoman and her son, for the son of the bondwoman shall not be heir (in heaven) with the son of the freewoman." So then, brethren, we are not children of the bondwoman but of the free. Stand fast therefore in the liberty by which Christ has made us free, and do not be entangled again with a yoke of bondage. Galatians 4:28-5:1
Love does not rejoice in evil, but rejoices in the truth. 1 Corinthians 13:6
Note: Where love is absent then strife and hate will fill the void.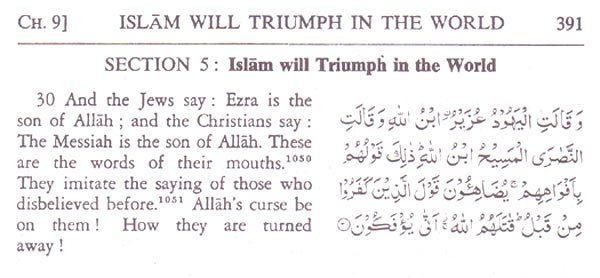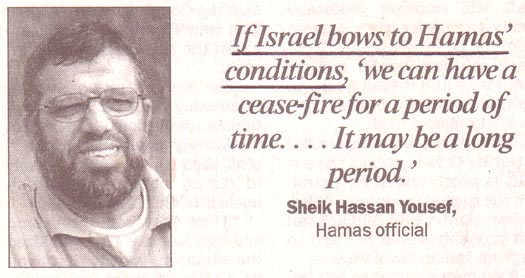 TURN IN MUSLIM SUSPECTS TO THE GOVERNMENT!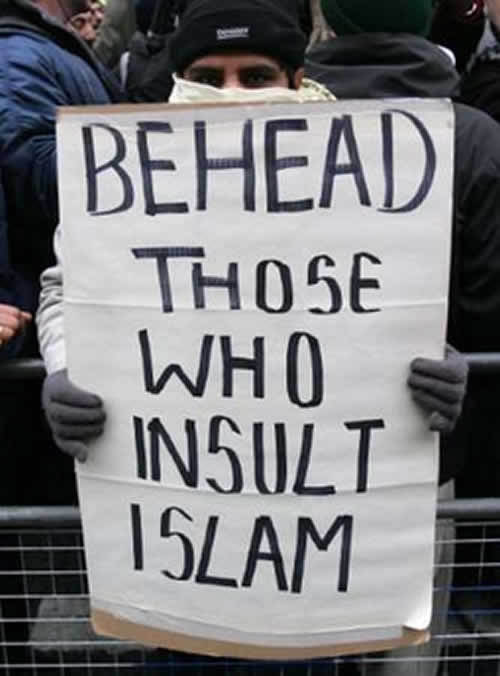 "How dreadful are the curses which Mohammedanism lays on its votaries! Besides the fanatical frenzy, which is as dangerous in a man as hydrophobia in a dog, there is this fearful fatalistic apathy. The effects are apparent in many countries. Improvident habits, slovenly systems of agriculture, sluggish methods of commerce, and insecurity of property exist wherever the followers of the Prophet rule or live. A degraded sensualism deprives this life of its grace and refinement; the next of its dignity and sanctity. The fact that in Mohammedan law every woman must belong to some man as his absolute property must delay the final extinction of slavery until the faith of Islam has ceased to be a great power among men. Individual Moslems may show splendid qualities. Thousands become the brave and loyal soldiers of the Queen; all know how to die; but the influence of the religion paralyses the social development of those who follow it. No stronger retrograde force exists in the world. Far from being moribund, Mohammedanism is a militant and proselytizing faith. It has already spread throughout Central Africa, raising fearless warriors at every step; and were it not that Christianity is sheltered in the strong arms of science the civilisation of modern Europe might fall, as fell the civilisation of ancient Rome." SIR WINSTON CHURCHILL
When I say to the wicked, 'O wicked man, you shall surely die!' and you do not speak to warn the wicked from his way, that wicked man shall die in his iniquity; but his blood I will require at your hand. Nevertheless if you warn the wicked to turn from his way, and he does not turn from his way, he shall die in his iniquity; but you have delivered your soul. Ezekiel 33:8-9