HOLY BIBLE VERSUS LORENZO SNOW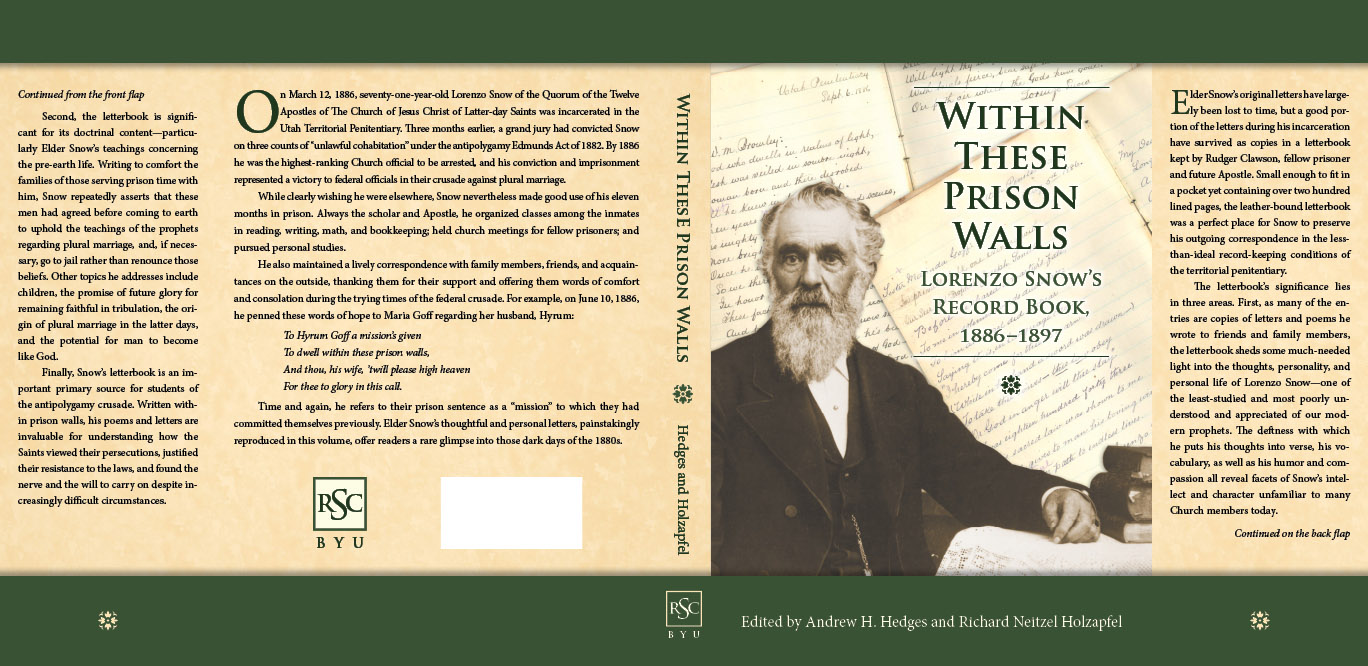 Lorenzo Snow the blasphemer and convicted criminal
Second, Lorenzo Snow is remembered for his couplet "As man now is, God once was; as God now is, man may be." These words came by revelation to Lorenzo when he was a young man in Nauvoo. Their truthfulness was reaffirmed when he heard the Prophet Joseph Smith teach the very same concept. Over the years this simple yet profound statement has stirred the minds of many individuals and caused them to further investigate The Church of Jesus Christ of Latter-day Saints. Teachings of Lorenzo Snow, p.viii
Correction: God is not an exalted man.
Numbers 23:19 God is not a man, that He should lie, nor a son of man, that He should repent.
In Joseph Smith's time the people found fault with the prophet; and we read in the Doctrine and Covenants that the Lord justifies Joseph, saying that he will require sacrifices (1) (2), with his pockets full of warrants for the arrest of the Saints, both men and women. Collected Discourses, Vol.2, Lorenzo Snow, July 27, 1891 at his hands. No doubt Joseph did things that it would have better had he not done; so with Noah and the Apostle Paul. Had Paul lived in our day, we would have considered him a very wicked man; on one occasion, he was on his way to Jerusalem


(1) Correction: God does not require sacrifices anymore due to the sacrifice of Jesus Christ.
He then would have had to suffer often since the foundation for the world; but now, once at the end of the ages, He has appeared to put away sin by the sacrifice of Himself.
(2) Correction: Saul was on his way to Damascus to arrest the true saints of God.
Acts 9:1-2 Then Saul, still breathing threats and murder against the disciples of the Lord, went to the high priest and asked letters from him to the synagogues of Damascus, so that if he found any who were of the Way, whether men or women, he might bring them bound to Jerusalem.
If all men are eventually to be saved (1), what then is the use of all this anxiety and trouble, some may say. There are vastly different degrees of glory in the kingdom of our God. Abraham, Isaac and Jacob are now Gods (2). We are told that Father Smith, the Patriarch, is at (3) His right hand. This glory it is for us to attain. May we so live and order our lives, that we may be worthy to stand in the presence of God, and receive the glory he has prepared is my prayer. Amen. Collected Discourses, Vol.2, Lorenzo Snow, July 27, 1891
(1) Correction: Not everyone will be saved!
2 Thessalonians 1:9-10 These shall be punished with everlasting destruction from the presence of the Lord and from the glory of His power, when He comes, in that Day, to be glorified in His saints and to be admired among all those who believe, because our testimony among you was believed.
Revelation 14:11 And the smoke of their torment ascends forever and ever; and they have no rest day or night, who worship the beast and his image, and whoever receives the mark of his name.
(2) Correction: There is only one God throught eternity!
2 Samuel 22:32 For who is God, except the LORD? And who is a rock, except our God?
(3) Correction: Jesus Christ is at the right hand of the God!
Romans 8:34 Who is he who condemns? It is Christ who died, and furthermore is also risen, who is even at the right hand of God, who also makes intercession for us.
Hebrews 8:1-2 Now this is the main point of the things we are saying: We have such a High Priest, who is seated at the right hand of the throne of the Majesty in the heavens, a Minister of the sanctuary and of the true tabernacle which the Lord erected, and not man.