HOW DO YOU VIEW TRAGEDY?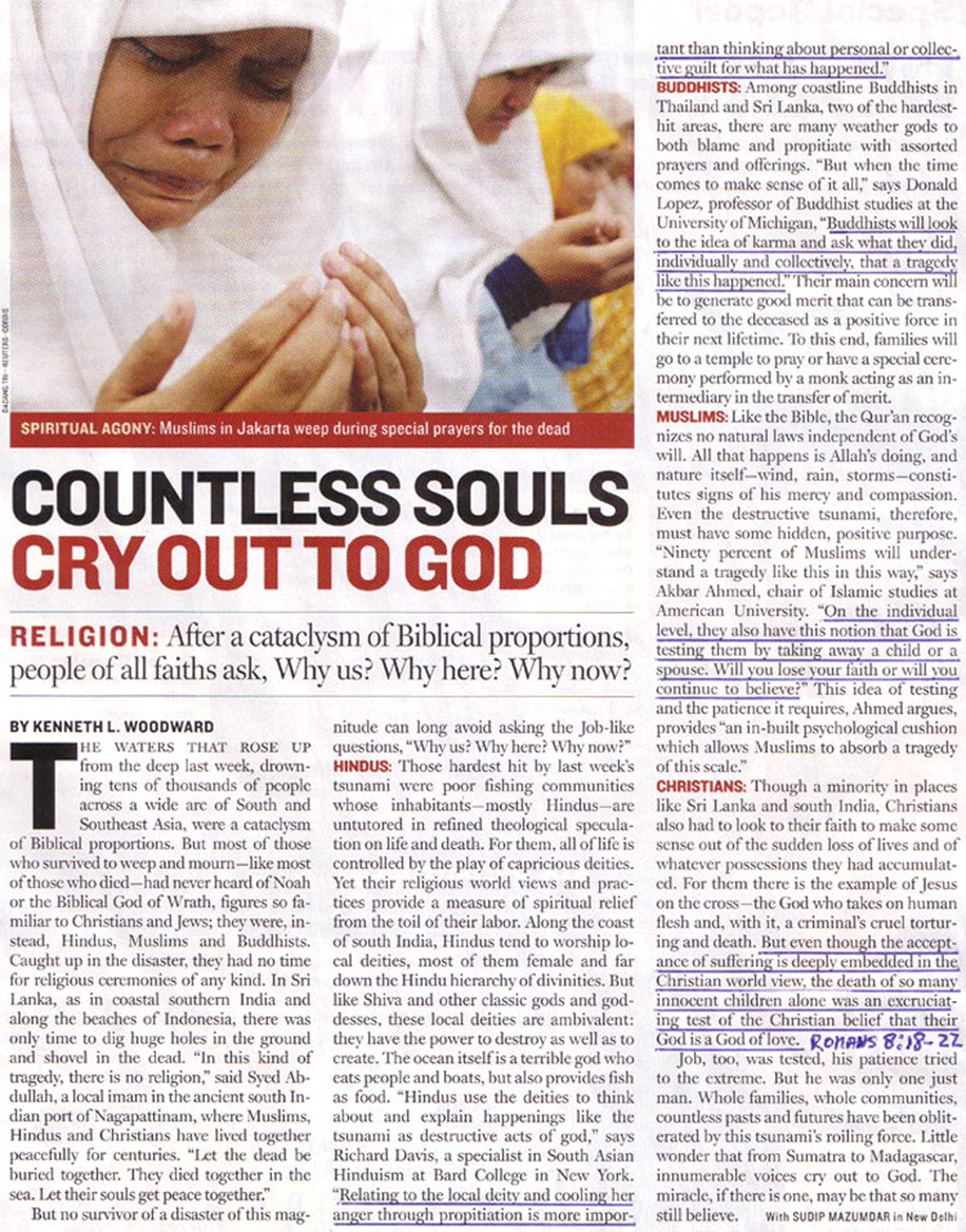 SUMMARY
Atheists: You were in the wrong place at the wrong time or bad luck.
Buddhists: You did something wrong in a prior lifetime resulting in evil now.
Christians: Sin has infected creation with evil so Christians help others in love.
Hindus: Tragedy results from the wrath of a local deity that must be pacified.
Muslims: Allah is testing your faithfulness through tragedies and disasters.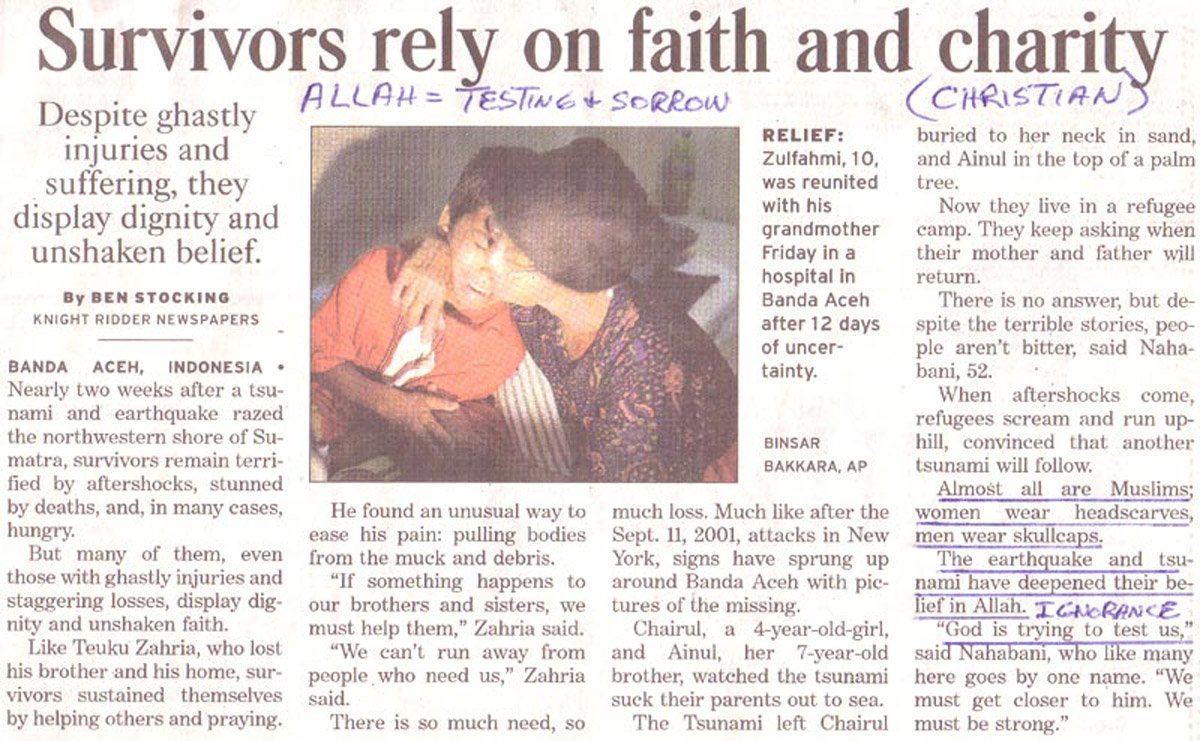 Christian charities are doing more than Muslim governments to help people.