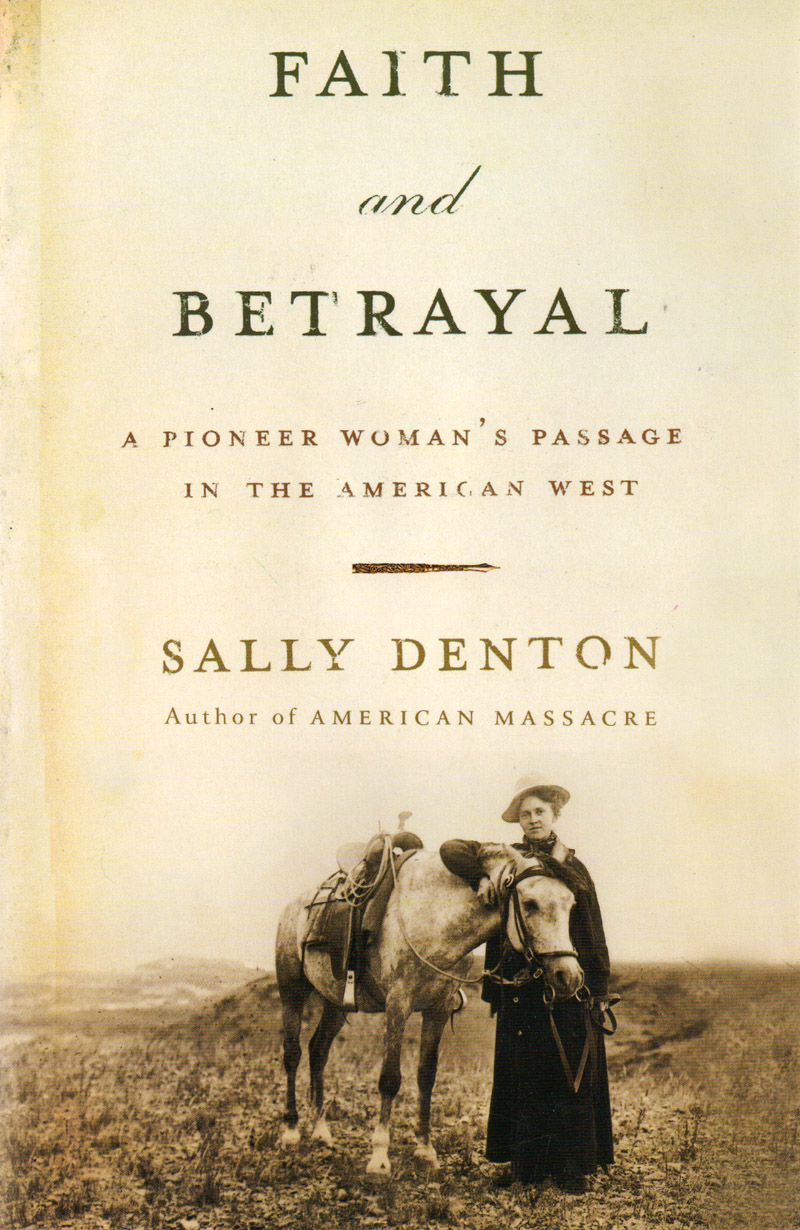 FAITH and BETRAYAL by Sally Denton
A pioneer woman's passage in the American west
Bookjacket cover: In 1851, Jean Rio, a wealthy London widow, packed her belongings - including a grand piano - and with her seven young children, set off for a newly formed Mormon settlement in Utah. It was an adventure filled with terrors, all brilliantly depicted by Jean's great-great-grand-daughter and based on the older woman's diary. First, the journey across the Atlantic cost Jean her youngest child. Then, during the long trip across the country by wagon train, the family is forced to master frontier skills, overcome illness, and fend off deadly threats. Finally arriving in Utah, Jean's zeal turns to disappointment when she discovers the lifestyle practiced by the Mormons, and her neighbors' zealotry and downright violence leaves her shaken. This is the true story of one brave woman's journey from luxurious comfort to frontier hardship, all in the name of peace and freedom.
Jean Rio's Family Tree
Preface: An Extraordinary Woman of Ordinary Virtues
Chapter one: "Worth a Long Walk to See"
Chapter two: A Wine Cask on the Channel
Chapter three: These Latter Days
Chapter four: Committed to the Deep
Chapter five: Snags and Sawyers
Chapter six: The Crossing
Chapter seven: A Life of Toil
Chapter eight: Through the Veil
Chapter nine: One Household of Faith
Epilogue: Peace at Last