HOLY BIBLE VERSUS HEBER J. GRANT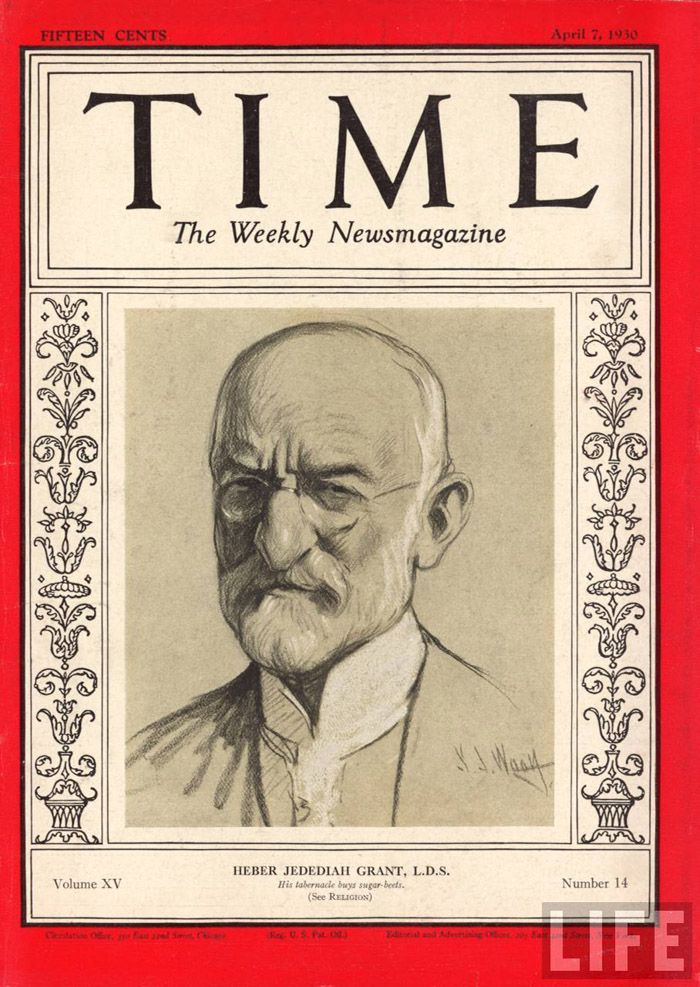 Heber J. Grant, Gospel Standards, p.38 These duties and obligations are calculated to make us Godlike in our disposition. They are calculated to make Gods of us, and to fit and qualify us that we may become joint heirs with our Lord and Savior, Jesus Christ.--JH, October 4, 1895: 7; DN, November 30, 1895.
Correction: There is only one God throughout eternity.
Isaiah 46:9 Remember the former things of old, For I am God, and there is no other; I am God, and there is none like Me.
Heber J. Grant, Conference Report, April 1930, p.37
(1) Why separate the Gospel from the Law--
Greater and less--container and contained?
(2) Why part God from his prophet messengers,
Sent from Above to voice and work his will,
And preparation make for mightier things
Than e'er were known among the sons of men;
Completing what creation's morn began,
(3) When Gods in glory launched a universe?
(1) Correction: The law will never justify anyone before God.
Galatians 3:24-25 Therefore the law was our tutor to bring us to Christ, that we might be justified by faith. But after faith has come, we are no longer under a tutor.
Rom 3:28 Therefore we conclude that a man is justified by faith apart from the deeds of the law.
(2) Correction: God does not use prophets anymore.
Hebrews 1:1-2 God, who at various times and in different ways spoke in time past to the fathers by the prophets, has in these last days spoken to us by His Son, whom He has appointed heir of all things, through whom also He made the worlds.
(3) Correction: God alone created the universe.
Isaiah 44:24 Thus says the LORD, your Redeemer, and He who formed you from the womb: "I am the LORD, who makes all things, Who stretches out the heavens all alone, Who spreads abroad the earth by Myself.
Heber J. Grant, Conference Report, April 1933, p.12 "For this purpose he (God) has gathered us here as we are here today--that while we are pursuing the natural avocations of life, we might at the same time be taught and instructed of God, that we might learn the laws of life--that we might be purified from the corruptions and infamies that exist in the world, and that our spirits might be purged from everything that tends to deteriorate, injure or destroy man; and that we might be enabled to comprehend those principles which are calculated to elevate, to exalt and ennoble mankind, and to prepare them for the enjoyment of a place among the Gods in the eternal worlds."
Correction: There is only one God throughout eternity.
Joel 2:27 Then you shall know that I am in the midst of Israel: I am the LORD your God and there is no other. My people shall never be put to shame.
Correction: Man can never become a god.
Ezekiel 28:2 "Son of man, say to the prince of Tyre, 'Thus says the Lord GOD: "Because your heart is lifted up, and you say, 'I am a god, I sit in the seat of gods, in the midst of the seas,' Yet you are a man, and not a god."