GETTING READY FOR ARMAGEDDON!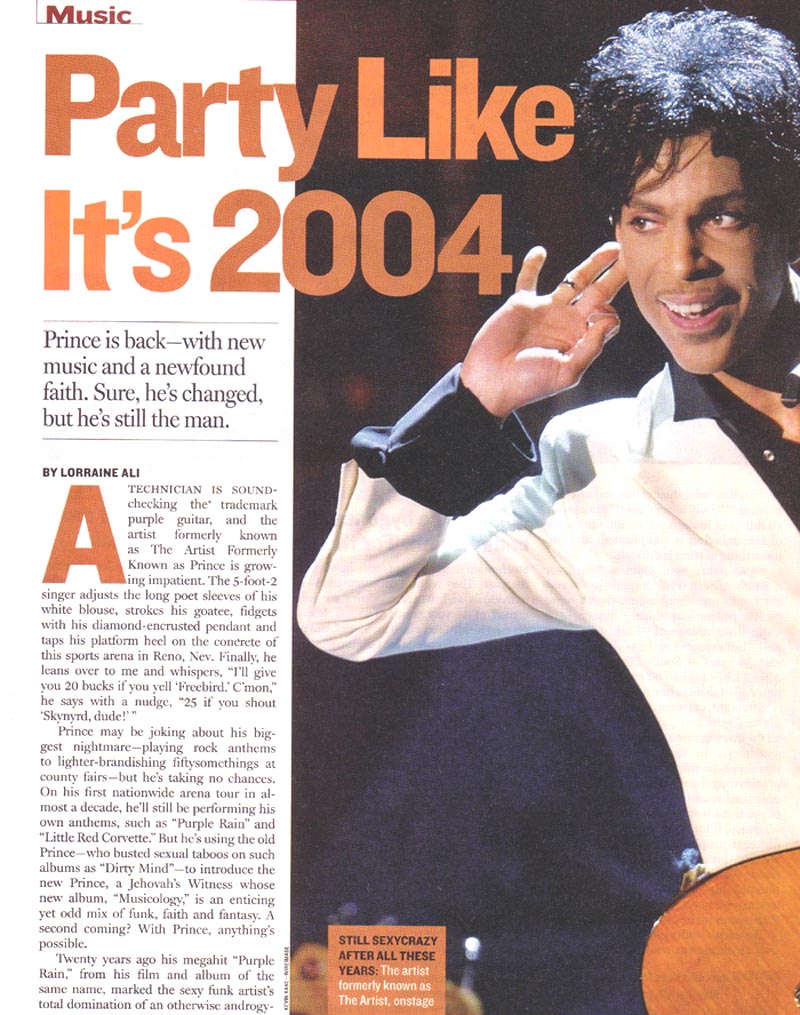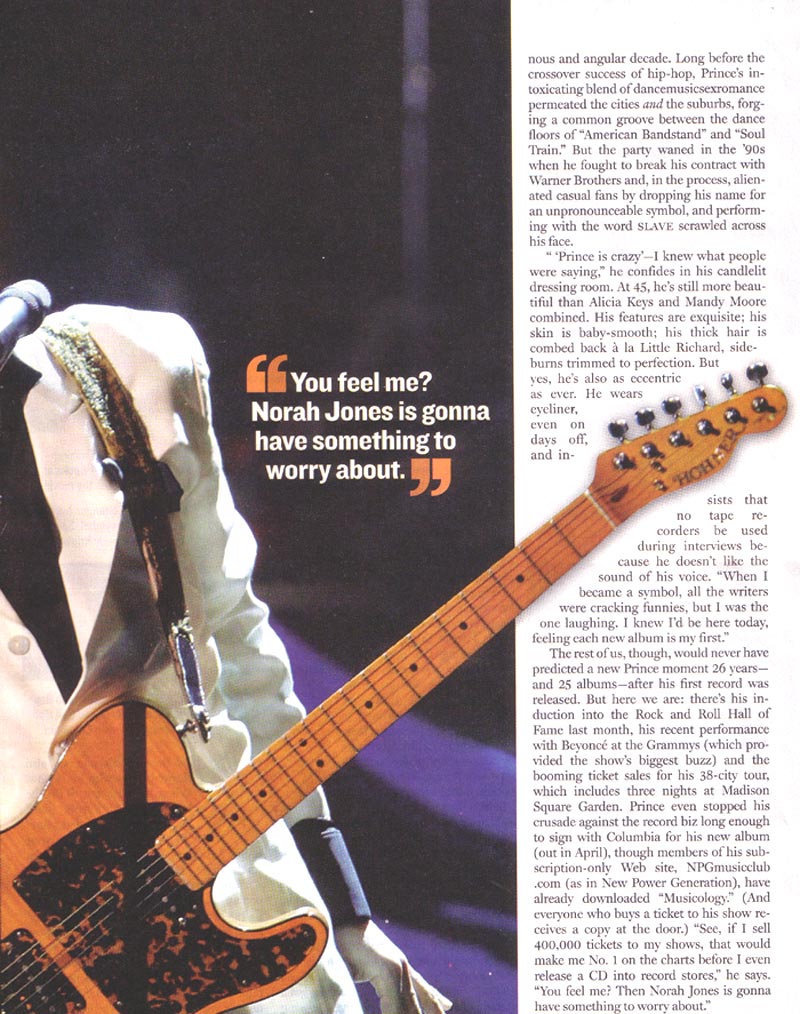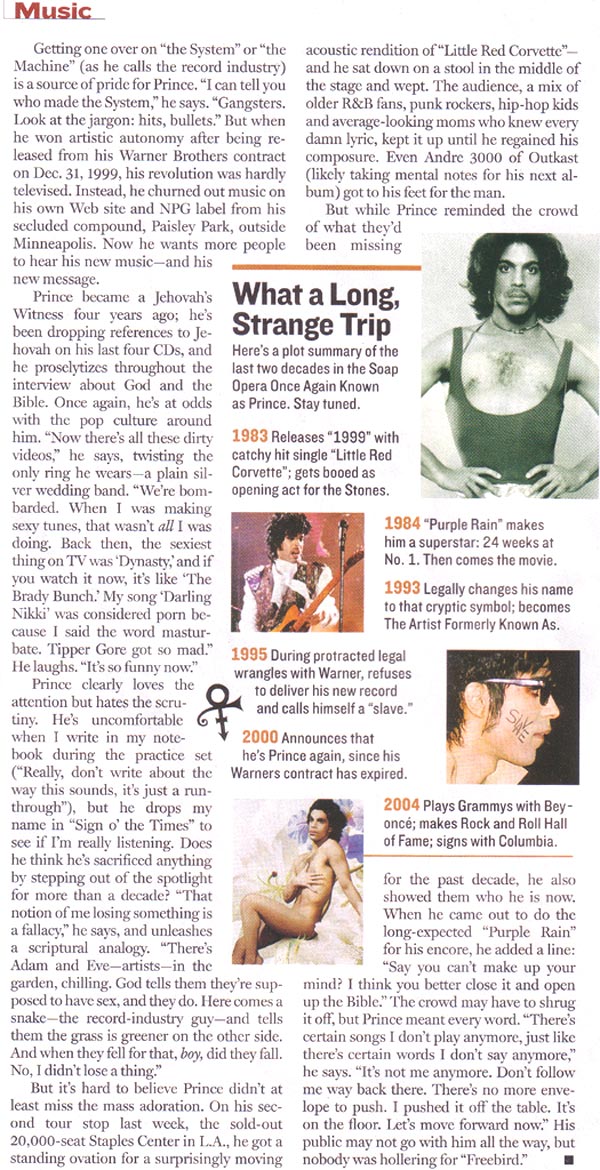 "NO, I DIDN'T LOSE A THING."
Prince remembered at memorial in Jehovah's Witnesses Kingdom Hall in Minnesota

Associated Press
May 16, 2016

Security was tight as mourners packed a Jehovah's Witnesses Kingdom Hall on Sunday evening for a memorial for megastar Prince, who worshipped there before he died last month.

Traffic cones lined the streets in front of the church in the Minneapolis suburb of Minnetonka, and media and fans were kept well back from the invitation-only event. City spokeswoman Kari Spreeman said last week that police were preparing for up to 500 people, including up to 50 high-profile guests.

Some people who weren't able to get inside before the church filled up were able to obtain programs, which they shared with reporters outside.

The program said the service was to begin with the song "He Will Call," followed by an opening prayer. It also included an "interview" with Larry Graham, the former Sly and the Family Stone bassist who was Prince's spiritual mentor and introduced him to the Jehovah's Witnesses faith. The program was to conclude with the song "See Yourself When All Is New" and a closing prayer.

On the back was a quote from the Prince song, "Beautiful, Loved and Blessed," from his 2006 album "3121." It read, "If I were to ever write down my life story, I could truly say with all the fame and glory, I was just a piece of clay in need of the potter's hand."

In an interview with The Associated Press two weeks ago, Graham said it was important to Prince to give his fans joy with his music. But the most important thing to Prince was being able to share scripture, he said.

"His joy — his biggest joy — was sharing the hope of everlasting life," Graham said.

Prince was known at the Kingdom Hall as "Brother Nelson." He was found dead at age 57 in his Paisley Park recording complex in Chanhassen on April 21. Authorities are still investigating.

The artist's two ex-wives held a star-studded memorial in Los Angeles on Wednesday night.


Prince's bassist says star found 'real happiness' as Jehovah's Witness

Associated Press
May 3, 2016

Music megastar Prince was known for throwing parties that stretched into the wee hours of the morning, but his faith and the Bible could also keep him gabbing until sunrise, according to his longtime friend and "spiritual brother," bassist Larry Graham.

Prince, who died last month at 57, became a Jehovah's Witness later in life, and that helped shape his music as well as his lifestyle, according to Graham, who first met the star decades ago and became a confidante and tour mate.

Prince would knock on doors, talk with visitors at his studio-compound Paisley Park in suburban Minneapolis and even share his faith with small groups after a show, said Graham, the 69-year-old bassist best known for playing in the funk band Sly and the Family Stone and with his own group, Graham Central Station.

"That brought him joy. That brought him real happiness," Graham said in an interview with The Associated Press on Monday.

Graham said Prince was a private person who didn't discuss his health issues openly. He said he saw Prince three days before he was found dead at Paisley Park and that, besides recovering from a cold, he seemed "pretty normal."

A law enforcement official has told the AP that investigators are looking into whether Prince died from an overdose and whether a doctor was prescribing him drugs in the weeks beforehand. The official has been briefed on the investigation and spoke on condition of anonymity because he wasn't authorized to speak to the media.

Graham said he had never seen Prince take any prescription drugs.

The two met while playing separate shows in Nashville, Tennessee, in the mid-1990s and Prince asked Graham, who was a Jehovah's Witness, to come on tour with him. Graham said Prince was deeply interested in the Bible and they would talk about it for hours.

"He asked me questions every day, every week — sometimes we would bring up the sun talking about the Bible," he said.

Later, Prince asked Graham if he would move to Minnesota to continue teaching him about God and his faith. He accepted, and Graham and his family relocated from Jamaica, where they had been teaching Bible school.

Prince's interest in the Bible grew and eventually he came to the conclusion that he, too, wanted to become a Jehovah's Witness, Graham said. Later, Prince began worshipping at a Kingdom Hall just outside Minneapolis. Graham said he considered Prince to be his "spiritual brother."

It was important to Prince, like many artists, to give his fans joy with his music, Graham said. But the most important thing to him was not just giving people a "temporary feeling" from a record or album but being able to share scripture, he said.

"His joy — his biggest joy — was sharing the hope of everlasting life," Graham said.



Prince shakes the '90s but can't find the '80s

By CHUCK CAMPBELL
Scripps Howard News Service
03-APR-06
"3121," Prince (Universal)
Time is getting away from Prince, but it hasn't left him completely behind.
He was a pop pioneer in the 1980s before he succumbed to his eccentric egotism and flamed out in the 1990s with bad music and off-putting weirdness.
Prince made a semi-heartening comeback in 2004 with "Musicology," a modest return to form, and his new "3121" is much the same _ playful and funky, but hampered by blanching innovation and quaint conservatism.
Although it opens with an underwhelming "we're gonna party!" title track and closes with a "Get on the Boat" that sounds like one long fade, much of "3121" invigorates. His rumbling bass and squealing falsetto on the muscle-massaging, powerful single "Black Sweat" is vintage, and the confidence with which Prince embraces the life-affirming swagger of "Love" is irresistible.
Plus for the softies he flaunts his flair for empathetic romanticism on the string-supported "Te Amo Corazon" and the lush "The Dance."
Yet Prince often seems like a photocopy of his old self, and he's running low on toner. On such generic cuts as "Incense and Candles" and "Beautiful, Loved and Blessed" (featuring Tamar, his most bland protege to date), Prince sounds like he's imitating Justin Timberlake imitating Michael Jackson imitating Prince. Meanwhile, he repeatedly distances himself from the sexual electricity he once mastered, offering lyrics like, "You'll never make a cheater out of me" on the choppy "Lolita" and "I'm just trying to get you satisfied/I ain't talkin' about nothin' physical" on the silky "Satisfied." Even in the vivacious context of "Black Sweat," he dishes out, "Don't want to turn nobody on, 'less it's you."
The now-modest Prince, a 47-year-old converted Jehovah's Witness, more overtly espouses his morality and religion on "The Word," "Beautiful, Loved and Blessed" and "Get on the Boat."
His turn might have been inspirational if he had come up with a fresh platform for his message. But as it is, Prince is just teasing us with old tricks.