THE LEGACY OF ISLAM IS IGNORANCE NOW AND THEN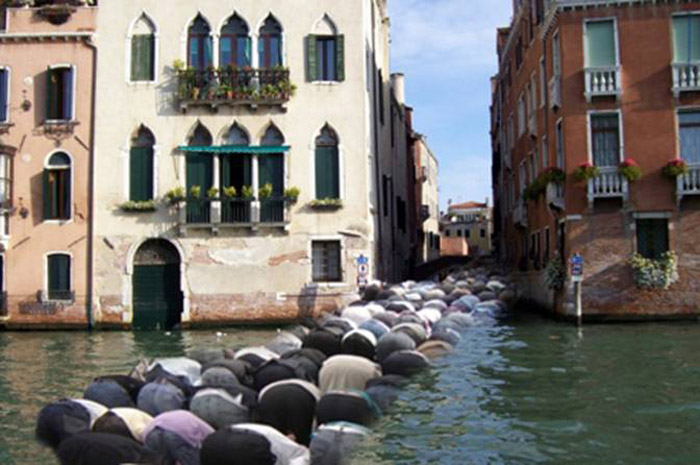 Ignorant Muslims Praying in Venice, Italy
Ignorance defined: the state of being destitute of knowledge or education.
The Nobel winner who couldn't call himself Muslim
17 Oct 2019
livemint
Anand Kamalakar's 'Salam: The First ****** Nobel Laureate' follows the life of a Pakistani physicist who achieved great feats but was ostracized by his own countrymen
Forty years ago, physicist Abdus Salam became the first Pakistani to win the Nobel Prize for physics. His work laid the groundwork for the 2012 discovery of the Higgs boson, or the "God" particle, responsible for giving all particles mass. It wasn't just science that was dear to Salam, though. He was a dedicated Muslim throughout his life. In fact, he was the first Nobel recipient to start his acceptance address with a recitation from the Quran.
But his faith was a source of great pain to him as showcased in Anand Kamalakar's documentary film, Salam –The First ****** Nobel Laureate. Those six asterisks stand for Muslim—the label Salam couldn't use because he belonged to a particular sect of Islam, the Ahmadiyya Muslims, whose members are prohibited by law in Pakistan to call themselves Muslims. The 75-minute film, which released last year and premiered on Netflix recently, deftly captures the story of a child prodigy—born in 1926 in a village in the Jhang region—who was as devoted to science as he was to his faith and his nationality.
'Forcing Migrants on Nations Will Mean the End of the EU': Polish President

by VIRGINIA HALE6
Oct 2017
Breibart.com

Brussels' insistence on ordering European Union (EU) nations to accept third world migrants could lead to the bloc's break-up, Poland's president Andrzej Duda has warned.

The EU principle of unity, Duda told a press conference Thursday, "must come down to the fact that we work together … we do not try to force other states to act against their own interests and against the interests of their people."

"Therefore, we don't agree to being dictated to, with regards to the quota system and forcing migrants to move to Poland, against our people's will," he stressed, speaking after talks with Bulgarian president Rumen Radev.
Duda added that Poland and Bulgaria share the "same and unequivocal" position on how Europe should deal with the migrant crisis, stating both countries believe the bloc should protect its borders, and provide aid to refugees close to their homelands.

Unity, equality, and solidarity are "the basic principles of the EU", said Duda, who hails from Poland's conservative Law and Justice (PiS) Party.

"If these principles are broken, then, in my opinion, it will mean the end of the bloc as we know it — or certainly its decline, which will lead to the disintegration of the Union."

Solidarity with regards to the migrant crisis means giving mutual support in dealing with the problems, according to Poland's president, who pointed out that the nation sent guards to Bulgaria to help protect the Union's external border.

"Both for Bulgaria and ourselves, preventing illegal immigration by maintaining an efficient, tightly guarded EU border, that cannot be easily crossed is one of the most important tasks to be undertaken," he said.

In 2015, against Central European nations' wishes, EU interior ministers approved a plan to force member states to welcome a share of third world migrants who arrived on the continent since German Chancellor Angela Merkel opened the borders.

Threatened with sanctions over their refusal to take the share of "refugees" dictated by Brussels, Polish interior minister Mariusz Błaszczak insisted that financial penalties would do less damage to the nation than being made to take in migrants.

Radio Poland has reported that, with a €50 million contribution announced last month, Warsaw is the largest donor so far to the European Investment Bank's Economic Resilience Initiative, which aids refugees living in nations including Algeria, Egypt, Lebanon, Tunisia, Syria, Albania, and Serbia.

According to the bank, the initiative "aims at rapidly mobilising additional financing in support of the capacity of economies in the Southern Neighbourhood and Western Balkans regions to absorb and respond to crises and shocks, such as the Syrian refugee crisis, while maintaining strong growth".



Avoid intellect, logic when it comes to Islam, Perak mufti tells Cabinet

MaylaOnline

KUALA LUMPUR, Aug 4, 2015 — Tan Sri Harussani Zakaria reminded federal ministers yesterday against issuing statements based on logic and intellect when it comes to Islam, claiming that the intellect is influenced by desires and subsequently susceptible to the devil.

In a report carried by Malay daily Sinar Harian, the Perak mufti also warned Muslim ministers against deriding and belittling Islamic laws, as they risk breaching their oath of loyalty that was made in the name of Allah.

"I advise them not to go overboard. Islam is based on faith… Don't make any remarks based on the intellect or logic because they are laws of Allah," Harussani said.

"The intellect is governed by desires and it is influence by shaitan (satan). Don't be ruled by desires and rudderless comments," he added, using the name of the Devil in Islamic lore.

Harussani said Muslim ministers, deputy ministers and state executive councillors have all taken their oaths in front of the Agong or a sultan, and sworn with the name of Allah to defend the Constitution.

"The Constitution states that the Islam is the religion of the federation. Therefore, they cannot deride and belittle Allah's rules. If not, then it means they have breached their oaths," added the mufti.

Harussani made his remarks when asked by Sinar to comment on newly-appointed Minister in the Prime Minister's Department Datuk Azalina Othman, who commented on the country's censorship laws which she said had stunted the creative industry.

Azalina had said that the Film Censorship Board needs to relax its guidelines against banning intimate physical contact between Muslim male and female actors, since they were only acting out their roles.
Her remark has since enraged Islamic groups, including independent preacher Datuk Mohd Kazim Elias who urged her to "repent".
Azalina was appointed as the chairman of the National Film Development Corporation on June 2, but stepped down last week following her appointment to the Cabinet.
She was also picked as the minister in charge of parliamentary affairs, replacing Datuk Seri Shahidan Kassim.



'Muslims peaked in the Dark Ages.

But since then?': Richard Dawkins embroiled in Twitter row over controversial comments

• The author of The God Delusion tweeted that the world's Muslims had won fewer Nobel Prizes than Trinity College, Cambridge
• His comments sparked anger among high-profile Twitter users including Caitlin Moran and Faisal Islam

By JOHN STEVENS
9 August 2013

Richard Dawkins has provoked anger after he claimed Muslims have contributed almost nothing to science since the Middle Ages.

The outspoken biologist and atheist wrote on Twitter that a single college at Cambridge University had won more Nobel Prizes than all the world's Muslims.

His comments sparked fury on the social network where he was accused of disguising his 'bigotry' as atheism.

But last night the 72-year-old best-selling author of The God Delusion refused to apologise for his remarks.

The row broke out after he commented: 'All the world's Muslims have fewer Nobel Prizes than Trinity College, Cambridge.' He responded to the barrage of ensuing criticism by telling his 782,000 followers: 'A statement of simple fact is not bigotry. And science by Muslims was great in the distant past.'

In response to one Twitter user who pointed out that Muslims had been responsible for algebra and 'alchemy', Professor Dawkins replied: 'Indeed, where would we be without alchemy? Dark Age achievements undoubted. But since then?'

He sought to justify his controversial observation by adding: 'Why mention Muslim Nobels rather than any other group? Because we so often hear boasts about (a) their total numbers and (b) their science.'

One angry Twitter user hit out at the remarks telling the author: 'You absolutely disgust me.'

Writer Caitlin Moran added: 'Think it's time someone turned Richard Dawkins off and then on again'. Channel 4 News economics editor Faisal Islam questioned Dawkins' 'spurious use of data'.

Writer Owen Jones told the professor: 'How dare you dress your bigotry up as atheism. You are now beyond an embarrassment.'

But some users noted that the criticism of Professor Dawkins was in marked contrast to that when he has made comments about Christianity

One wrote: 'Dawkins spent the best part of 10 years attacking Christianity and not raising an eyebrow.

He now turns that same eye on Islam and uproar.'

An Emeritus Fellow at New College, Oxford, Professor Dawkins appeared to try and appease his critics by saying that Trinity College also has more Nobel Prizes than any country in the world except America, Britain, Germany and France.

The Cambridge college has 32 Nobel laureates, whereas only 10 laureates are thought to have been Muslim.

Mr Islam said that Professor Dawkins' claims were wrong, arguing that he should not have included prizes won for economics.

He wrote that over the last two decades, 'it's 8-4 against Trinity. I say this as a Muslim alumnus of Trinity College, Cambridge.'

He added that if Professor Dawkins 'had any clue what he was talking about, he'd know to trip out the Economic Nobels, which aren't quite real.'

Professor Dawkins found himself in the spotlight earlier this year when he took on the former Archbishop of Canterbury Dr Rowan Williams in a debate at Cambridge.

The author branded religion a 'betrayal of the intellect' and 'a betrayal of all that's best about what makes us human'.
He also said: 'If I were a cultural Muslim, I would have something to say about that faith's appalling attitude to women and various other moral points.'



The Muslim Elephant in the Room of Tolerance
Monday, 03 January 2011
Daniel Greenfield
Right Side news
Headlines in New York papers are blaring once again that Islamophobia is up. Up and rising. Statistics released by the state's Division of Criminal Justice Services reveals that Islamophobic bias attacks are up by a whopping 15 percent.
15 percent that does sound like a lot. And by a lot, I mean that they've gone up from 8 incidents in 2008 to 11 in 2009. That's right, that whopping "15 percent" is actually an increase of 3 incidents. To put this into context, in 2008 there were 219 attacks targeting Jews. And in 2009, that number went up to 251. And here's some more context. That same report shows that Anti-Multi-Religious Groups attacks went up from 3 to 11 incidents in that same year. That's a much steeper spike which brings us to the same number as the so-called Islamophobic attacks. And yet you don't see the media trumpeting those numbers. But when there are more bias attacks by people who can't figure out which religion they hate more, than anti-Muslim attacks, it's safe to say that there is no Islamophobia crisis.
In 2010, we've been witness to multiple fake Islamophobia incidents in New York City. Just a few weeks ago, hate crimes charges were dropped against two latino men who got into a subway scuffle with an Imam. The Imam, Rod Peterson, is a criminal with an extensive rap sheet for burglary, robbery and possession of a weapon. It's not clear that his victims had any such record. But because Rod Peterson had become an Imam, he went free, while his victims faced hate crimes charges. Now the hate crimes charges have been withdrawn. But the lesson of the story is that an altercation by a Muslim criminal who cries, "Hate Crime" will get him off the hook, while the men he got into a fight with still face criminal charges.
Then there was the famous "Prayer Rug Urination of 2010". Newspaper headlines told the awful tale of a horrible Islamophobe who ran into the Al-Iman Mosque mosque, cursing Muslims and urinating all over their prayer rugs. As the story developed, it turned out that the "Urinating Islamophobe" was actually Omar Riviera, a Latino man on a several day bender, who urinated on the street, at a prayer rug near the entrance to the mosque. Omar never cursed any Muslims. He had no idea where he was. But none of that stopped Rachel Barenblat, an Al-Jazeera contributor and radical anti-Israel leftist, from jumping on the incident to raise over a thousand dollars to buy the Al-Iman mosque a new prayer rug. (For a 1000 dollars, you could probably carpet several rooms in the mosque, but why bother jumping on the details.) The Al-Iman Mosque turned out to have anti-semitic and homophobic materials on their website, but that didn't stop Nicholas Kristof from featuring Rachel Barenblat as a model for all self-hating Jews to follow.
Then there was Michael Enright, a dead drunk alcoholic arts student, who became the poster child for Islamophobia, after he slashed the Muslim cabbie who was driving him home. Afterward Enright sat down in the street and was so incoherent that police took him to Bellevue Hospital, rather than a prison cell, but he was too useful to let go of. Earlier that year, a Muslim cabbie had been robbed and beaten by an attacker, but the timing wasn't right yet. Enright's drunken slashing came at the perfect time for Bloomberg to put on a show in defense of the Ground Zero Mosque.
Bloomberg invited the cabbie to City Hall. The media depicted Enright as a hate crazed monster, even though there was an extensive history showing that he actually liked Muslims. And an even more extensive history showing that he was an alcoholic prone to crazed behavior when drunk. But none of that mattered. Bloomberg had his pigeon. While Enright should have faced justice for his attack, it should have been as part of a legitimate investigation, rather than a prop in a show about tolerance. The cabbie and the media colluded to misrepresent Enright's comments. And just as in the previous cases, an assault that was not a hate crime, became transformed into a hate crime.
Why does all of this matter? These were the three most prominent Islamophobic incidents in New York City in 2010. They will show up in a report just like this one. And they were all fake. Typical city violence transmogrified into a hate crime because it served the interests of the politicians, who pressure the policeinto making a good show of fighting Islamophobia. Which means making arrests for anti-Muslim hate crimes, whether those hate crimes actually exist or not.
In 2009, we somehow managed to scratch up a full 11 incidents. But the real statistics show that there were more hate crimes against almost every other minority ethnic group and religion. There were far more anti-black, anti-Jewish, anti-Hispanic, anti-gay and anti-everything incidents, than there were anti-Muslim incidents. And the same report which carefully tracks hate crimes across multiple victim breakdowns, fails to do the same for perpetrators. The religion of the perpetrators of hate crimes is not tracked. Only race is. And the racial breakdown of hate crimes is listed as 44.9% white and 36.8% black and 17% other or unknown. This snapshot shows that in a state with less than a 1/5th black population, black men are nevertheless disproportionally reported as perpetrators of hate crimes. Those numbers upset the myth that hate crimes are a symptom of white racism against minorities. But the failure to track Muslim perpetrators means that they may be rolled into the "black" category, if carried out by Black Muslims. Or rolled into the white category, as Arab Muslims often are. And so we have no true picture of Muslim hate crimes, because the statistics are just not being kept.
We can get a small glimpse of Muslim hate crimes by looking at some of the more prominent incidents, like the Bronx Synagogue Bombing Plot by four black Muslims, which was plotted in 2008 and culminated in 2009. But even though ringleader James Cromitie, said that he "hated Jews and Jewish people and he hated the American people", no hate crimes charges were ever filed against him or the other men. And the judge ridiculed the idea of charging them with terrorism. And this sort of thing is going on all over the country. As it is common in Europe.
News reports typically misrepresent Muslim attacks on synagogues as hostility to Israel spilling over into Anti-Semitism. But in reality it was always Anti-Semitism. Muslim hostility to Israel springs out of a hatred for Jews. An attitude that goes back to the days of the Koran and the founding of Islam. If this was really about Israel, then why attack synagogues? Particularly synagogues that are often non-political. Sometimes downright liberal. So too Muslim violence against Americans is supremacism spilling out. It's not really about the War in Iraq, or any war, those are only excuses for Muslim violence against people they consider to be subhuman. There's over a thousand years of history for this sort of thing. And it isn't going away any time soon.
Targeting synagogues and churches is a clear example of a religious war. A religious war has political components, but it is religious first and political second. Muslim violence is part of a religious war. It's not a mistake or a misunderstanding. There's no confusion on the subject. It's a religious war guided by the scriptural verses and tenets of the Koran. Yet while we frantically collect scraps of Islamophobic crimes, we have never defined the sheer body of hate crimes by Muslims.
Both attacks on the World Trade Center by Muslim terrorists were hate crimes. Not the petty hate crime of someone urinating in a doorway or a subway scuffle, but the old-fashioned genocidal kind. A continuation of the crime that began with Mohammed's genocidal massacres and enslavement of Jews and pagans in the deserts of Arabia and continues on today with planes full of terrified passengers being flown into buildings. Total oppression and total murder. Those are the real hate crimes we have to contend with.
The bombing of a church in Alexandria, misrepresented by Barack Hussein Obama as an attack on Muslims and Christians-- is yet another Muslim hate crime. In a region where such hate crimes are so common that they are part of a culture of oppression, practiced by the Muslim majority against the non-Muslim minority. These are not protests against oppression, as liberals too often like to characterize terrorism, they are oppression. They are the very body and soul of oppression. Religious violence in the name of religious supremacy. A Jihad to degrade and destroy the infidel. All one and the same. The common thread that links a church bombing in Egypt and a synagogue bombing in New York-- is Islam.
Muslim hate crimes are the elephant in the room of tolerance. We can't talk about them, because they're not supposed to exist. The narrative is that Muslims are victims, not perpetrators. Even when there are thousands of Americans dead at the hands of Muslims, and a single Muslim dead at the hands of an American-- the narrative still stands. And if we have to roll a drunk or two to fill out the tab of Muslim victimhood so be it. Pile on some pissed on rugs. And lie, lie and lie some more about what is going on-- then so be it. The die is cast. And we go on dying. Every now and then a conspiracy is broken up here or there. Another bomb plot. Until one of them finally succeeds. And dozens, hundreds or thousands of people die in a single day. And our leaders take to the air to urge us to be more tolerant. Because while tolerance may not stop bombs or bullets, it does stop you from thinking. And to our leaders who promote Tolerance Uber Alles, thinking is a thousand times more dangerous than bombs or bullets. Bombs and bullets kill, but thoughts bring change.
From NY to Jerusalem, Daniel Greenfield Covers the Stories Behind the News
Intellectual poverty: Troubles of the Muslim world
December 29, 2010
It sometimes seems like a lost cause – our backwardness as a nation, our never ending cynicism and our victimisation at the hands of the West. What is it that fans all the violence in our societies?
Perhaps we never bother to think about that. The only instincts that are left in us are animal.
And it's not only us. It is also the Arabs, the Central Asians, the Persians and others who are scattered across the face of the earth – all, victims of stereotypes and suffering from a chronic identity crisis. It is us, the Muslims, the peoples of the once glorious Islamic civilisation.
No matter how much we try to ignore it, the truth is that we are the victims. All modern conflicts, all the incessant violence and all the fancy and novel terminologies like fundamentalism, terrorism, radicalism etcetera trace back to us. And the blame is ours to take as well.
Do we know our problems?
Violence, radicalism, and suppression of liberty have increasingly permeated into the Islamic nations, and there is no denying of this fact.
Religious fundamentalism that emanates from our societies continues to threaten not only the liberty of our benefactor, the United States, it threatens our own liberty before that.
The threat from this religious fundamentalism is redoubled as a result of our failure to apprehend the real convict – hatred that stems from intellectual poverty. This religious extremism has grown as a result of the 'intellectual irrelevance' that has steadily overshadowed our nation in particular and the Muslim world in general. I believe that this is the most basic and potent threat to our society and we must make an effort to grasp this issue and address it accordingly.
The prevailing view towards international terrorism and religious fundamentalism is highly misguided, both in terms of its intellectual grounding and the resultant policy outcomes. The failure to understand modern conflicts in the right historical and intellectual context is the most inimical threat to our prosperity as a nation. I say so because this misguided attitude not only prevents us from acting to curb violence but it also restricts our ability to progress as a society.
Intellectual deprivation
We must understand that our problems are intellectual and not social, cultural or sociological. We hang in an intellectual limbo. Our civilisation is intellectually misplaced in time. It is like a Roman gladiator fighting in the age of nuclear weapons, and that too with his sword and shield.
Ever since the West overtook the Muslim civilization in its intellectual pursuits, the peoples of Islamic nations have not been able to catch up with the pace of the modern world. As a result of this, Muslim scholarship became irrelevant to the modern mainstream scholarship and thereafter failed to make any significant contribution to the modern world. This has given way to feelings of victimisation and weakness and this frustration now often turns into violence and hatred.
In countries like Pakistan, which is a foremost example of a largely Muslim society engulfed in violence and confusion, academics and thinkers are stuck in an archaic idiom. Our culture, literature and scholarship are cut off from modern learning, research tools and methodologies. There are no concordances, indices or other such modern tools of scholarship to study the volumes of classical studies, literature and poetry of this region – our legacy is as good as a useless relic. We try to copy MIT and stress the need for 'IT,' but we fail to understand that it is our legacy that has the remedy to our woes and not the ubiquitous 'IT.' Our naivety is laughable, as we are oblivious to the fact that the library of Harvard University has more resources on Ghalib than Lahore University of Management Sciences.
Because of this very attitude, the contribution of our society to the modern world in any intellectual field, be it science, literature or philosophy has come down to a naught. There is, in short, dearth of an intellectual framework in the Muslim world.
The way forward
Until and unless the collective thinking, culture, values and the literature of our society is brought into a definitive framework, it is impossible for us to reconcile with the modern world. The most pressing need of our time, therefore, is to rehabilitate our intellectual traditions into the mainstream so that it becomes a part of the thought process of our new generations. If a prompt action in this regard is not taken, their irrelevance and confusion will keep turning into chaos and turmoil.
Consider for example the works of literature that have for centuries enlightened the Muslim civilisation. Some of the most important sources of humanism in Muslim societies are the works of Sufi poets – literature that has historically worked for the social uplifting of Muslim societies in the past. This legacy is becoming obscure with the passage of time and there is a need to rehabilitate it into the mainstream modern intellectual framework.
Intellectual legacy and the modern world
Re-reading our intellectual legacy and reconciling it with the modern world is the only way forward for Muslim societies and the only remedy to the largely held feeling of victimisation at the hands of the Western civilisation. Merely increasing our education budget is not the solution, nor is investment in IT. The solution to all our problems is a reform in our education system and more so, a reformation of our collective thinking.
We must also understand that on part of the policy makers, a failure to understand this issue exacerbates the problem rather than addressing it. Suppression inevitably fuels anger and has all the tendencies to be counterproductive. The solution therefore is an intellectual reform. Governments cannot ensure liberty and the peaceful existence of free societies unless the intellectual disparities of the social system are set straight.
MUSLIM SERMON - EDUCATION MUST BE BASED ON ISLAM!
المنهج الإسلامي في التربية والتعليم بين الواقع والمأمول
Summary
1) Islaamic culture is distinguished from all other cultures.
2) Each nation has its own culture and policies originating from its religion.
3) Science in the Islaamic culture aims towards instilling deeper faith and assuring certainty in Allaah.
4) The failure of foreign educational policies.
5) The bases on which such policies were founded.
6) The importance of upbringing, policies, and educational curriculum in establishing the Islaamic culture and community.
7) A call to reconsider the use of existing educational curricula in the Muslim countries.
8) Principles and methods of upbringing.
All praise is due to Allaah. May peace and blessings be upon the Prophet, his household and companions.
Note: Let's not praise the moon god of pagan Arabia that MO-HAM-MAD used to create Islam.
Fellow Muslims! I implore you and myself to fear Allaah, for whoever fears Allaah, He will provide for him light, knowledge and His pleasure and fill his heart with confidence, peace and faith.
Note: "There is no fear in love; but perfect love casts out fear, because fear involves torment." 1 John 4:18a
"O you who believe! If you obey and fear Allaah, He will grant you a criterion (to judge between right and wrong) and will expiate for you your sins, and forgive you, and Allaah is the owner of the Great Bounty." (Al-Anfaal: 29).
Note: "But he who fears has not been made perfect in love." 1 John 4:18b
"O you who believe! Fear Allaah and believe in His Messenger, He will give you a double portion of His Mercy and He will give you a light by which you shall walk (straight) and He will forgive you. And Allaah is Oft-forgiving, Most Merciful." (Al-Hadeed: 28).
Note: Unfortunately, Islamic societies produce tormented persons seething with outrage.
Respect the limits of Allaah and keep to His commandments for you have a pursuer from Allaah and He has invigilators and reckoners over you. Learn lessons from those who were before you, before you become lessons for others. And send forth good deeds for yourselves, you will find them (of benefit) with Allaah.
Note: Islamic societies are focused on the past that produces backward instead of progressive peoples.
Brothers in Islaam! Every human civilization has its era; it grows, blossoms, and then vanishes. The Islaamic civilization, however, is an everlasting one. It does not degenerate nor does it wane, because it possesses an inner power, by the permission of Allaah. It derives its power of existence from the perfect and favored religion of Allaah. Allaah says which means, "This day I have perfected your religion for you, completed My favor upon you and chosen Islaam for you as your religion." (Al Maa'idah: 3).
Note: Islamic civilization is degenerate as it drives people to strife, hate, and premature death.
As long as this ummah holds fast to its Islaam and helps its cause, its civilization will continue growing and progressing, and it will not know any weakness or degeneration no matter how the circumstances are. Allaah says which means: "So do not become weak against your enemies nor be sad and you will be superior (in victory) if you are indeed (true) believers." (Aal 'Imraan: 139).
Note: Islamic civilization is degenerate as evidenced by the daily occurrence of murder by jihadists.
Equally, there is for every nation a civilization in matters of its belief, religious rites, customs and social relations. Every respected nation forms for itself principles of education that guarantee a safe climate where it can prepare its young generations for its beliefs and concepts and create in them enthusiasm for them and the will to defend them.
Note: Christianity proclaims love allowing education to flourish in a nurturing environment.
Brothers in Islaam! The talk about vitality, steadiness and progress in human civilizations attests to the fact that knowledge and its systems have their drive, essence and impact. This spirit is the reality of this knowledge and its deep effects. The knowledge that Islaam has established bears within it the spirit of belief in Allaah and fear of Him, belief in the unseen and in the Last Day. It is also full of noble characters and virtues. On the contrary, the system of knowledge that has been laid down by paganistic nations such as the Greeks, Romans and others, contain only the spirit of the period of ignorance and polytheism. The same can also be said of educational systems that are based on heresy, atheism, materialism and utter disregard for all that cannot be physically felt or bring forth any quick and mundane benefit. This spirit is inherent in their consciences, educational systems, ideologies, philosophies, poetry, narrations and literature. Educational systems of atheist nations and civilizations cannot be like the systems of a believing nation; it can never be suitable for it nor can it be compatible with it.
Note: No Muslim had been an astronaut and it is now the 21st century.
Fellow Muslims! When this is so, what does the knowledge, education and awareness mean to a community which does not have a dignifying personality, a message, a creed in which it believes, fundamentals which it has affinity to, spiritually and physically or a message that it adopts and calls others to?
Note: Education flourishes in a loving and safe environment that is not contaminated by strife.
O Muslims! O educators! Every rational Muslim who loves his religion, his ummah and his country will take an assessing look at the state of education in the Muslim countries, in light of profits and losses that are being made by these educational policies which these Muslim countries use in their schools, institutions and universities. What is the proportion of the progress achieved to the efforts and money spent? What have our children and the youth gained there from? What is this horrible ideological anarchy, contradictory views and ideas, doubt in matters of religion, indifference towards obligatory acts, revolting against all morals and blind imitation of non-Muslims which are noticed in most of our youths? Why are many of them blind and in spiritual darkness? Why do they denounce themselves and believe in others? The reason for this is that Islaam has become dead in their hearts. They are carried away by other people's products, they talk gibberish and walk in an effeminate manner. Education did not impress self-confidence in their hearts nor did it tell them of their position or strengthen their aspirations. It did not create in them any sense of responsibility. They are killed without war and their hearts and minds are preoccupied with the thoughts of material things in life and fashionable clothing.
Note: Muslims will kill each other over issues of religious Islamic interpretation.
Brothers in faith! Now is the time to take a serious stance and examine ourselves sincerely. We must admit the failure of the foreign educational systems. They have woefully failed to positively educate the individuals and the community. These imported educational systems actually carried out either of two things: promotion of atheism or separation of religion and worldly matters. These are the fundamentals upon which their studies and theories are based, hence, taking care of only worldly matters and alienating religion from education.
Note: Western educational systems have brought Muslims angrily into the 20th century.
O educationists! It should be clear to all that sciences, arts, systems and educational theories that have appeared – and are still appearing – in the West, East or any other place in the world, are merely human experiments in which their authors may be sometimes wrong or right. The useful aspects of those sciences may be taken after making sure that they are free from elements of atheism, corruption and scorning for virtues. One should then give them the touch of Eemaan before one uses them. Allaah says which means: "(Our religion is the religion of Allaah) and which religion can be better than Allaah's" (Al Baqarah: 138).
Note: Maybe the West should use the hydrogen bomb on Mecca and Medina as an experiment.
It is illogical and unwise for this ummah to adopt these foreign sciences and theories wholly with all their elements of corruption. Rather, it should only take what leads to increased Eemaan, piety and God-consciousness. Allaaah says which means: "It is only those who have knowledge among his slaves that fear Allaah." (Faatir: 28).
Note: It was illogical to take Arabs off of camels and drop them off in the 20th century.
Allaah also says when describing some qualities of men of understanding, which means: "… and think deeply about the creation of the heaven and the earth saying, 'Our Lord! You have not created (all) this without purpose. Glory be to You. Give us salvation from the torment of the fire." (Aal 'Imraan: 191).
Note: Islamic civilization promotes education based on avoiding hellfire.
Brothers in faith! The issue of education is one of the major issues in Islaamic countries. It is an issue in its own right because the nation of Islaam is a special one in its nature, policy and goals. It is a nation that possesses a concept, creed, message and Jihaad, hence education and learning should be subject to all this. All types of education or learning that do not carry these meanings are regarded as betrayal to this ummah.
Note: Islamic civilization is special since it promotes ignorance based on hate.
In Islaam, education does not leave room for sheer human efforts and imported concepts and ideologies to control Muslims and divide them into progressive, reactionaries, socialists, capitalists or whatever else.
Note: Islamic civilization does not permit people to experiment and progress.
Education, dear brothers, should not be a commodity to be exported. It is rather a system that reflects the reality of a community and its true features. Education should be a system that embodies the objectives of the community. It should embody its firm belief, its language, its exemplary way of life and its history.
Note: Islamic civilization does not permit inventions since the community may object.
Muslims, therefore, need an educational system and policy that suits their nature and is compatible with their noble values in their belief, law, and spirit of jihaad in order to regain their glory. It should be a system of education upon which the life of the Muslims can be built and that will include all the classes of the Muslim society; one that will remain part of their lives.
Note: Muslims, therefore, deserve to give up on the 20th century and return to the dark ages.
The Islaamic education system is the one that caters for all stages of one's learning life from kindergarten to the highest degree, and causes great change in society through reform, uprightness and repossession of the lost glory. Islaamic education reforms the hearts and purifies the minds. It recognizes talents and human differences.
Note: The Islamic education system caters to those who obey and strive toward martyrdom.
Education in the Islaamic view means creating real men, refining their intellect, safeguarding manners and actualizing the goal of all fields of knowledge in order that man may be able to live his life in this world according to noble goals and sublime objectives.
Note: Islamic education turns real men into robots for eternal destruction.
Education is an undertaking by every Muslim to reform himself in matters of his belief, worship and conduct. It is an effort that one puts in order to achieve happiness in this world and the next.
Note: Islamic education is based on the hate filled religion of Islam
O educators! Regardless of what people say about happiness and its meaning, it is a sure fact that education and its cultivation in Islaam mean that the Muslim nation must preserve those values upon which its life revolves; to fight for that cause and transfer it sincerely to the coming generations. (This is true happiness.)
Note: Islamic education teaches people that happiness is fighting.
According to us Muslim, there is a clear difference between belief and disbelief; religion and atheism; abiding by Islaamic injunctions and slackening in upholding them; the lawful and the forbidden. We have lines of demarcation for all that. As for others, their creeds are unclear. Allaah says which means, "You (true believers in Islaamic monotheism) are the best of people ever raised up for mankind, you enjoin all that is good and forbid all that is evil." (Aal 'Imraan: 110).
Note: Islamic education warns Muslims not to associate with western educated people.
Fellow Muslims! Fellow educators! Now is the time to formulate an education system and policy in all Muslim countries that will be purely Islaamic in all its aspects. Knowledge should be recorded and books authored in the spirit of Islaam in such a way that nothing thereof will be contradictory to it. A system of education that will establish Eemaan and certainty. If the Muslim Ummah can do that, it will be creating generations that will think Islaamically. This is, in fact, a huge responsibility, but with zest and, above that, the permission of Allaah, it will be easy to carry out. Committees and commissions must be set up under the canopy of Islaamic governments and their support to carry out these duties, and it will be easy Insha Allaah with sincerity and determination. Allaah says which means, "And say (O Muhammad) 'Do deeds! Allaah will see your deeds and (so will) His Messenger and the believers. And you will be brought back to the All-Knower of the unseen and the seen. Then He will inform you of what you used to do." (At Tawbah: 105).
Note: The Islamic educational system will continue to produce ignorant jihadists.
It is through the Islaamic education that a Muslim can become a productive member of his society and carry out perfectly the duty of succession he is assigned to. It is then that Allaah will increase him in power and grant him good enjoyment. Allaah says which means, "And seek the forgiveness of your Lord and turn to Him that He may grant you good enjoyment for a term appointed and bestow His abounding Grace to every owner of grace." (Hood: 2).
Note: Through the Islamic educational system a Muslim will become poor and ignorant.
He also says which means, "Ask forgiveness of your Lord and then repent to Him, He will send you (from the sky) abundant rain and add strength to your strength." (Hood: 52).
Note: There is no forgiveness for strong willed jihadists only GITMO now and hell later.
Islamic education is rich in great concepts that encourage piety, mercy, altruism, forgiveness, brotherhood and strength. It recognizes the rights of Allaah, the rights of parents and that of the old and weak people, and encourages giving each his due right. Islaamic education promotes morals and ethics like manners of greeting, seeking permission to enter other people's homes, talking, eating, seeking knowledge, and visiting the sick.
Note: The Islamic educational system is great in producing obedience and a poor status quo.
Islamic education encourages setting good examples, mutual admonition, sincere acts of worship, seeking the truth, academic research and serious learning. It also protects from arrogance, hatred, jealousy, hypocrisy, self-delusion, love of this worldly life, following the desires, stinginess etc.
Note: The Islamic educational system sets a good example of producing hate filled suicide bombers.
The path of education in Islaam is the straight path, the path of those on whom Allaah has bestowed His Grace, from the Prophets, the Siddiqoon (those followers of the Prophets who were first to believe in them like Abu Bakr), the martyrs and the righteous. And how excellent these companions are! They are far from the path of those who have earned Allaah's wrath and of those who have gone astray.
Note: The Islamic educational system is a straight path of narrow mindedness and ignorance.
The Glorious Qur'aan and the pure Sunnah are the foundations of Islaamic education, in all its stages, and the first and foremost model is our Prophet Muhammad sallallaahu 'alaihi wasallam. It is through him that Allaah taught us that knowledge should precede sayings and deeds, where He says which means, "So know that none has the right to be worshipped but Allaah, and ask forgiveness for your sins and also for the sins of believing men and women." (Muhammad: 19).
Note: The Islamic educational system is based on the Qur'an where love is not found in the index.
May Allaah provide for the Muslims, their leaders, educators and scholars the light of knowledge, pure conscience, honesty in sayings and deeds and adherence to the straight path of Allaah.
Note: May people leave Islam and come into the light of knowledge, love, and eternal life in Jesus Christ.
Islamic Indoctrination vs. Education

Posted By Nonie Darwish On February 18, 2010
Frontpage Magazine

Remember the Muslim Television executive, Muzzammil Hassan, who decapitated his wife near Buffalo, New York? His TV station, Bridges TV, was created to promote the idea that Islam is a religion of peace and friendship. This station's goals perfectly fit with the intense Saudi PR machine, which is spending tons of money to change the image of Islam in the West — even if it takes denials, fabrications and outright lies.

Several years ago, I debated Othman Shibly, a U.S. citizen of Syrian origin and a Sharia expert, on a Bridges TV program directed by his son, Hassan Shibly. Both bearded men are fierce apologists for Radical Islam and defend Sharia. Dr. Shibly holds a Sufi/Radical Islamist ideology and hides behind a thin veneer of "moderate" Islam, but that façade does not fool someone like myself from the same background. The Shiblys make no attempt to repudiate the claims of men like Hizbollah leader, Hassan Nasrallah, or other radical Islamists like Sheikh Ahmad Kuftaro, the Mufti of the Syrian Ministry of Religion under the regimes of both Hafiz and Bashar Assad and Kuftaro's protégé, Sheikh Rajab Deeb. My interview with the two men was never aired and the Shiblys never sent me a copy of the taped interview as they promised.

That brings me to an email I recently received from a concerned American mother, who said that she was horrified at what her child is being taught by Islamic guest speakers at her child's high school, Clarence High School in Clarence, New York. The speakers are none other than Hassan and Othman Shibly, who are now lecturing our kids on Islam at New York state public schools. That is done with the help of politically correct apologist educators.

Under their curriculum on the Ancient World, the New York State public schools as well as many other states around the country, require students to be taught about Islam, the spread of Islam, the Golden Age of Islam and the conflict between Muslims and Christians as part of the Crusades. That topic almost always turns political and accusatory when Muslims get very emotional about their history, jihad and religion. Islam by nature is extremely political and promotes a very elaborate legal system that Muslims must live under. To accommodate Islamic education with Western principals of freedom and the Bill of Rights is an impossible task. The two ideologies are at opposite poles in terms of the role of government, human rights, as well as women and minority rights.

Thus, the two systems must eventually become villains. To avoid being politically incorrect, public schools prefer to use Muslims experts or clerics rather than public school teachers to teach the topic of Islam. Our educational hierarchy refuses to see that many devout Muslim experts have a political agenda and are themselves indoctrinated and thus always on the defensive or offensive. I can only imagine what the poor American kids are subjected to. I was on the receiving end of such indoctrination when I was a young Muslim girl.

This is what the mother wrote to me:

"Hello Mrs. Darwish:

I need your help addressing a serious problem I'm currently trying to handle. Recently, my child came home from school and told me about a presentation his Global Studies 9 class had that was given by a man by the name of Hassan Shibly. My child was shocked and visibly shaken at home and told me about the things this man said to the class. The pretext for the presentation was for Mr. Shibly to talk to the class about Islam and dispel some of the 'misunderstandings' and 'Islamophobia.' Here are some of the things he said to these boys and girls:

' The September 11th attacks occurred because of America's blind support of Israel and the men who carried out the attack were not Muslims, but atheists.'

'Terrorism is an example of people reacting with their hearts and not their minds…if someone insulted your mother, wouldn't you retaliate against them? Allah is more important than anything to a Muslim, and if you insult Allah, a Muslim can do anything to defend his belief.'

'The news media lie…when a Muslim does something, they're labeled as a Muslim while people of other religions who commit crimes are never identified by their religion.'"

She added that Hassan Shibly's father, Othman, also came to speak at the school but to a different class. She expressed her outrage that these men were invited into a school to indoctrinate underage, impressionable minds with hate a filled ideology and a hidden agenda. She stated that she alerted the principal to a few links that show Shibly's affiliations and added that she doesn't think the principal is convinced. She concluded by saying that so far a decision has not been made whether to bring the Shilbys back to teach or not.

I was speechless after reading this woman's e-mail. That is outrageous and what is worse is that I have heard similar claims from mothers in California where I live. I wanted to tell all the concerned mothers of America to stand up against this kind of "education" and never feel helpless. We must all speak out before the indoctrination strikes America at the heart. Perhaps this can be one of the causes of the Tea Party Movement. There are powerful forces trying to indoctrinate American children when it comes to Islam. Like I was as a Muslim kid, our kids are being discouraged and shamed from thinking for themselves when it comes to 9/11 or finding out the truth about Islamic terrorism. Their minds must never wander or, Allah forbid, blame Muslim culture or Islam for producing a never ending flow of terrorists.

Muslim propaganda is relentless in trying to misportray Islam in the eyes of the West. While mainstream mosques and Muslim leaders across the globe are shouting jihad, death to America, death to the Jews, and encouraging Muslims to take over the West, our children are told if you fear such threats you are an Islamophobe. When mainstream Muslim schools and universities teach that apostates must be killed and that jihad means "to war with non-Muslims to establish the religion" and that jihad is a permanent war institution against Jews Christians and pagans, we are told to never dare misinterpret this as encouraging violence. Islamic education, like communism and Fascism, must control children's minds, which is the best system to produce adults who will submit.

I am not the one who compared Islam to communism and fascism; this comparison was made by none other than the most prominent Muslim scholar of the 20th century, Sheikh Abu Ala Maududi, who stated in his book, "Islamic Law and Constitution," on p. 262, that the Islamic State:

"seeks to mould every aspect of life and activity…. In such a state no one can regard any field of his affairs as personal and private. Considered from this aspect the Islamic State bears a kind of resemblance to the Fascist and Communist states." Maududi added "Islam wishes to destroy all states and governments anywhere on the face of the earth which are opposed to the ideology and program of Islam."

I wonder if the Shiblys will condemn this popular Muslim scholar to their students or perhaps call him an atheist.

Muslim petro-dollar powers have penetrated our educational system with permission and support from the highest levels of our governments. I cannot blame many teachers and school principles forced to teach this garbage and who are themselves subjected to demeaning sensitivity training on Islam. I blame the people on the top who are hell-bent on promoting Muslim propaganda with the blessings of Saudi Arabia.

If such propaganda continues, future generations in America will gradually become confused. They will doubt their instincts and their sense of good judgment will be weakened. Like the restless and confused populations of the Middle East, they will build tolerance to violence, extremism, hatred, discrimination, anti-Semitism and oppression of women and minorities.

Because of my background, I can smell and taste Muslim propaganda. It is coming to a school near you. The danger is, believe it or not, if you grow up with such propaganda, it can feel and sound normal and even holy. Intentionally or unintentionally, in the name of tolerance, we are bringing up a generation of Americans who will tolerate Islamic Jihad, in the name of cultural relativism and compassion.

Islamic tyranny, like all tyrannies, must use lies, propaganda and fabrications to justify the Muslim duty of jihadist violence to expand and conquer the world for Islam and Sharia. That is why the Arab world is having great difficulty in modifying its hate-filled educational system. Instead of changing, it is trying to change us and desensitize us to its violence.

If this is not immediately corrected, it will be one of the biggest mistakes in American history. What Mr. Shibly was teaching our kids is outright Arab propaganda justifying jihad, 9/11, retaliation as self-defense, and conspiracy theories against Israel. How monumentally foolish and dangerous it is to allow the likes of the Shiblys to have access to American high school kids.

Nonie Darwish is the co-founder of FormerMuslimsUnited.com [1] and the author of Cruel and Usual Punishment [2].



Islamic Religious Persecution

12-8-09
Korean Times
By Doug Bandow

The West's relations with the Islamic world remain troubled. The latest challenge was the Swiss vote to ban the construction of minarets on mosques.

However, Islamic governments are in no position to complain. They tend to not only violate human rights, but also persecute Christians, Jews and other religious minorities.

Many authoritarian states violate religious liberty along with other freedoms. But Muslim nations are almost unique in their willingness to persecute religious minorities to promote religious ends, as is evident from the State Department's latest report on religious liberty abroad.

Even the most moderate Islamic states often fall far short of respecting religious minorities. For instance, Morocco detained converts from Islam to Christianity, expelled Christian missionaries, and restricted ``non-Islamic materials and proselytizing.'' Many other Islamic states are far worse.

Afghanistan

U.S pressure has resulted in some improvement in religious liberty. But, the State Department explains: relations among different Muslim sects ``continued to be difficult''; non-Muslims face ``harassment and occasional violence''; ``most local Christians did not publicly state their beliefs or gather openly to worship.''

Brunei

In this small Islamic country, the State Department report says that ``Across denominational lines, non-Muslim religious leaders stated that they were subjected to undue influence and duress, and some were threatened with fines and/or imprisonment.''

Egypt

The report cites ``the failure to investigate and prosecute perpetrators of increased incidents of sectarian violence,'' mostly against Coptic Christians. Moreover, the authorities ``again failed to redress laws and governmental practices that discriminate against Christians.''

Indonesia

Muslim extremists remain active and often unconstrained by the authorities. Moreover, the report states: ``ongoing government restrictions, particularly among unrecognized religions and sects of the recognized religions considered 'deviant' were significant exceptions to respect for religious freedom.''

Iran

Iran is one of the worst religious persecutors. The report says: ``Government rhetoric and actions created a threatening atmosphere for nearly all non-Shi'a religious groups, most notably for Baha'is, as well as Sufi Muslims, evangelical Christians, and members of the Jewish community. Reports of government imprisonment, harassment, intimidation and discrimination based on religious beliefs continued."

Iraq

Although the government does not persecute, the report states, ``Violence conducted by terrorists, extremists, and criminal gangs restricted the free exercise of religion and posed a significant threat to the country's vulnerable religious minorities.''

Malaysia

Observers state: ``Many have expressed concern that the civil court system has gradually ceded jurisdictional control to Sharia courts, particularly in areas of family law involving disputes between Muslims and non-Muslims.'' Conversion from Islam is prohibited and, notes the Department, ``Religious minorities continued to face limitations on religious expression.''

Nigeria

Although the national government does not persecute, a dozen ``northern states use Sharia courts to adjudicate criminal and civil matters for Muslims,'' notes the report, ``local political actors stoked sectarian violence with impunity.'' There also have been reports of forced conversions to Islam as well as threats to extend Sharia law over non-Muslims.

Pakistan

The State Department report explains: ``Law enforcement personnel abused religious minorities in custody. Security forces and other government agencies did not adequately prevent or address societal abuses against minorities.''

``Discriminatory legislation and the government's failure to take action against societal forces hostile to those who practice a different religious belief fostered religious intolerance, acts of violence and intimidation against religious minorities.''

Saudi Arabia

The report says, ``Freedom of religion is neither recognized nor protected under the law and is severely restricted in practice.'' Moreover, the authorities ``continued to conduct raids on private non-Muslim religious gatherings.''

Somalia

Religious minorities are at risk in this failed state. Extremist militias ``often imposed through violence a strict interpretation of Islam on communities under their control. There were also reports that individuals who do not practice Islam experienced discrimination, violence and detention because of religious beliefs.''

Sudan

After years of violent conflict, a peace accord of sorts was reached. While the government of National Unity ``did not vigorously enforce its strictest restrictions on religious freedom, it generally did not respect religious plurality in the north,'' explains the report. There also ``were some reports of societal abuses and discrimination based on religious affiliation, belief or practice.''

Turkey

The government restricts Islamic expression in official circumstances. The report says, ``Minority religious groups also faced difficulties in worshipping, registering with the government and training their followers,'' as well as proselytizing. Further, ``Threats against non-Muslims created an atmosphere of pressure and diminished freedom for some non-Muslim communities.''

Yemen

Yemen enshrines Islam as the state religion, holds Sharia as the source of all law, bans conversion from Islam and forbids proselytizing of Muslims. Private perpetrators of violence against religious minorities were not punished.

The West's ability to aid religious minorities in other nations always will be limited. However, any Western dialogue with Islam must be realistic and should encourage Islamic governments to respect freedom of conscience.

Doug Bandow is a senior fellow at the Cato Institute. A former special assistant to President Ronald Reagan, he is the author of ``Beyond Good Intentions: A Biblical View of Politics" (Crossway). He can be reached at ChessSet@aol.com. The views expressed in the above article are the author's own and do not reflect the editorial policy of The Korea Times.

U.K.: Asian Muslim Ghettos Keep Growing, Hindering Integration
By Jan Jun
Monday, 12 September 2005

Integration of British Muslims has been increasingly hindered by the rise of ghettos. New research shows the population of these mostly inner city communities has been rising very fast -- by one-third over the past decade. These findings have reopened the debate on how to solve this problem, which also breeds extremism. And solutions are not going to be easily found, according to the experts.

London, 8 September 2005 (RFE/RL) -- Asian Muslim ghettos in Britain have kept growing fast over the past 10 years, hindering integration and raising fears that dissatisfied Muslim youngsters may become easy prey for extremist groupings.

Magnus Ranstorp is the director of the Centre for the Study of Terrorism and Political Violence at the University of St. Andrews in Scotland.

"I think that home-grown terrorism is certainly being accelerated by the growing 'ghettoification.' Not just in Britain, but across Europe. And it's very easy for the recruiters and for those who are manipulating the individuals to taking that final step. To find the willing recruits who are socially excluded and then marginalized in the society," Ranstorp said.

This "ghettoisation" has been most visible in eight major cities. Leicester, Birmingham, and Bradford top the scale, followed by London, and others. And the integration or assimilation process in the ghettos is so slow, according to the report released by the Royal Geographical Society, that in many cases it will never happen.

Ali Noorizade heads the Arab-Iranian Studies Centre in London. He says the problem has been that the ghettos are a voluntary creation by mostly Pakistani and Bangladeshi Muslim immigrants, not something the society has forced upon them. And he adds that they rarely need to venture outside.
"The women are totally isolated. Majority of them are brought to England to bring children. They are coming from a remote village, and suddenly they find themselves in a society they know nothing about."

"They deal with themselves. Some of them never learn English. They have a Pakistani doctor, they have Pakistani lawyers, and therefore, you know, it became part of their culture to live within their ghetto. And they don't show any intention to integrate with the society," Noorizade said.

Other experts view the situation similarly. David Owen is a population studies specialist at the University of Warwick.

"The degree of concentration has increased over 10 years, because there's been quite rapid growth of the Pakistani and Bangladeshi populations over that period. They are a very impoverished population who tend to remain within established areas," Owen said.

Owen says there are other constraints, too: fear of racial harassment outside the ghettos; loss of the immediate, next-door contact with the wider family and friends; and the loss of community facilities, including the closeness of the mosque.

Owen adds that a proportion of new immigrants belong to an Islamic sect that does not wish to mix with other faiths, which makes them entrenched. And the newcomers since 1997 also include women who come to Britain as brides. They too add to the rising ghetto population, as well as boosting high birth rates.

Noorizade confirms these observations, adding that the situation of the ghetto women is really most unfortunate.

"The women are totally isolated. Majority of them are brought to England to bring children. They are coming from a remote village, and suddenly they find themselves in a society they know nothing about. And then their husbands force them to stay indoors and not to participate in any kind of activities," Noorizade says.

Noorizade says the British government and official institution do not like to see the ghetto-dwellers isolate themselves. Unfortunately, after 9/11 and the London bombings, the finger was pointed at the Muslims, he adds. "And it pushed the ghettos into yet more isolation."

Owen adds that there are several interlinked problems. Houses within the ghettos are priced much lower than those outside in the suburbs. With low earnings, there is no upward mobility -- which for example many Hindu and Sikh immigrants from India have managed quite successfully -- so there is no possibility to break out from the ghettos.

Official statistics show that nearly three-quarters of the ghettos comprise low-income households. And the unemployment there is three times higher than among the white population.

Owen says that the solution is in improving the economic situation and education, so that people would start moving out.

"That lies with ability to obtain better, higher-status employment. And, also, there is a question of education to obtain higher quality employment. Because Pakistanis and Bangladeshi boys in particular have been amongst the less successful at school," Owen says.

Noorizade concludes that some action by the government is overdue, but first there has to be more dialogue with the real representatives of the ghettos. "Then, maybe a solution would show itself," he says.



Stampede in Baghdad kills about 800 pilgrims
People panic, fall into river after a rumor of a suicide bomber spreads.
Thursday, September 1, 2005
The Associated Press
BAGHDAD, IRAQ – Panicked by rumors of a suicide bomber, thousands of Shiite pilgrims broke into a stampede on a bridge Wednesday during a religious procession, crushing one another or plunging 30 feet into the muddy Tigris River. About 800 people, mostly women and children, died, officials said.
Hundreds of lost sandals littered the two-lane bridge while children floundered in the waters below, trying to reach dry land. The tragedy was the single biggest loss of life known in Iraq since the March 2003 U.S.-led invasion.
"We heard that a suicide attacker was among the crowd," said Fadhel Ali, 28, barefoot and soaking wet on the riverbank. "Everybody was yelling, so I jumped from the bridge into the river, swam and reached the bank. I saw women, children and old men falling after me into the water."
The crowd was on edge because of the 110-degree heat, a mortar barrage near the Shiite shrine where they were headed and the ever-present fear of suicide bombers, etched into memories after repeated attacks against large religious gatherings. Seven people died in the mortar barrage three hours before the stampede, the U.S. military said.
Police later said they found no explosives at the bridge - either on any individual or in any cars parked nearby. Instead, poor crowd control and the climate of fear in Iraq after years of bullets, bombings and bloodshed appeared largely to have caused the horrific carnage.
Marchers jammed up at a checkpoint at the western edge of the Imams bridge, which has been closed to civilians for months to prevent movement by extremists between the Shiite neighborhood of Kazimiyah and the Sunni district of Azamiyah across the river.
"This tragedy was the direct result of terrorism; hundreds of innocent people, mostly women and children, have died because of the fear and panic that terrorists are sowing in Iraq," NATO Secretary-General Jaap de Hoop Scheffer said.
Defense Minister Saadoun al-Dulaimi, a Sunni, said three suicide bombers were stopped Wednesday some distance from the shrine, but "blew themselves up before reaching their destination."
State Department spokesman Sean McCormack said that he was not aware of any evidence that the stampede on the bridge was caused by a suicide bombing.
Others blamed the government and the U.S.-trained security forces.
"Early security measures should have been taken to protect the lives of citizens and organize their processions," Iraqi Communist Party leader Hameed Majid Mousa told Al-Arabiya television. "We all know that there are terrorists who lie in wait for such events and prepare to ambush the people. ... Why are the processions not organized?"
Iraqi President Jalal Talabani, a Kurd, told state-run Iraqiya television that "the government should take measures for an honest investigation to determine how failures doubled the casualties."
The marchers were commemorating the death in the year 799 of Imam Moussa ibn Jaafar al-Kadhim, one of the 12 principle Shiite saints who is buried in a mosque in the northern Baghdad neighborhood of Kazimiyah.
Since the 2003 ouster of Saddam Hussein, a Sunni, the Shiite political parties have encouraged huge turnouts at religious festivals to display the majority sect's power in the new Iraq. Sunni religious extremists have often targeted the gatherings to foment sectarian war but that has not stopped the Shiites.
The ceremonies have often been chaotic, with huge crowds overtaxing the ability of police and security services to protect them. Television reports said about 1 million pilgrims from Baghdad and outlying provinces had gathered near the shrine Wednesday.
Reflecting the confusion, casualty figures from various government agencies also varied widely. The Health Ministry said 769 people were killed and 307 wounded, while the Interior Ministry put the figure at 844 dead and 458 injured. The country's biggest Shiite party gave figures of 759 dead and 300 wounded. Other reports estimated the death toll would climb above 1,000.
"Pushing started when a rumor was spread by a terrorist who claimed that there was a person with an explosive belt, which caused panic," Interior Minister Bayn Jabr said. "Some fell from the bridge, others fell on the barricades" and were trampled.
No official offered any evidence that Sunni insurgents were directly responsible for spreading the false rumor.
Scores of bodies covered with white sheets lay on the sidewalk outside one hospital under the broiling sun because the morgue was packed.
Sobbing relatives wandered among the dead, lifting the sheets to try to identify their kin. When they found them, they would shriek in grief, pound their chests or collapse to the ground, sobbing.
Prime Minister Ibrahim al-Jaafari, a Shiite, declared a three-day mourning period.
The Shiite Muslim ceremony that pilgrims were marking Wednesday when the Baghdad bridge disaster occurred commemorates the death of the seventh imam, one of 12 imams revered in the Shiite branch of Islam. That imam, Imam Moussa ibn Jaafar al-Kadhim, died in the year 799.
Each year, on the date on the Islamic calendar that marks his death, devout Shiites gather at the site of a mosque in the northern Baghdad neighborhood of Kazimiyah that is believed to sit atop his tomb.
Dressed in black, the pilgrims walk in groups to the shrine, flogging themselves with iron chains and slicing their foreheads with swords. The self-flagellation slowly turns their cloaks red with blood in a ritual of grief that was banned under ousted dictator Saddam Hussein.
The ceremony is not one of the most important to Shiites, but is still of moderate significance.
Most shops are closed, and pilgrims who travel from around the country to attend the ceremony often sleep on carpets laid out in the streets. They cook camels, cows and sheep in enormous pots shared by neighbors and visitors.
After the imam's death in 799, a pilgrimage site grew up around his tomb. For centuries, devout Shiites also have gathered to live near the site, making the district of Kazimiyah heavily Shiite.
Totonji on the backwardness of Muslim Ummah
By Shah Abdul Halim
Thu, 20 Oct 2005
Dr. Ahmad Totonji, Vice President of the International Institute of Islamic Thought (IIIT), U.S.A. visited Bangladesh for three days in August. During the visit he addressed four select gatherings of bankers, physicians, educationists and intellectuals. Earlier Dr. Totonji visited Bangladesh in 1978 along with the Imam of Kaaba. The last time he visited Bangladesh was in 1997.

Dr. Totonji, during the visit, tried to briefly identify the major reasons for the backwardness of the Muslim Ummah and what should be the our response. Underlining the reasons for which Muslims today are lagging behind Dr. Totonji said: "We do not give much emphasis on research and development (R&D) and therefore we cannot formulate appropriate strategy to defend our rights and are exploited by others". He called upon the new generation "to be innovative and achieve excellence; to put an extra effort whenever work demanded and become the master of one's own profession and achieve the best possible".

Dr. Totonji urged upon the mainstream Islamic movement "to from Shadow Cabinet of Ministers and form Think Tanks, each Think Tank to be headed by a Minister". "Within three-four years you shall then be able to do a lot of homework in each field that would enable you to formulate appropriate answer for the looming national and international crisis and thereby equip yourself to lead this nation. You shall then be able to mount an effective positive response to the intellectual challenge posed by the West ", he said. Dr. Totonji regretted that "we always react but do not plan". "Good ideas shall always be accepted and prevail if it is presented in an articulate and coherent manner", he said. "If we take one step then the help of Allah will surely come", Dr. Totonji said.

Dr. Totonji emphasized the importance of "delegating responsibility at every level so that new and alternative leadership might emerge". "You cannot be successful in this challenging world unless you are able to produce leaders at every field", he said. Dr. Totonji underlined "the importance of utilizing the services of highly skilled professionals while formulating policies".

He emphasized that "the new generation must read the latest Islamic literature". "It is not enough that you read Syed Qutb and Mawdudi. They are eminent scholars of their time. You must read, side by side with traditional literature, the latest materials that are now available if you really want to face the challenge of the West", Dr. Totonji said. He underscored "the importance of learning Arabic so that every Muslim can understand the message of the Quran by reading the text directly".

Some Islamic movements have "failed to make difference between local culture and Islamic culture, which is a reason for the backwardness of the Muslims". "Covering face of woman is a local culture and has nothing to do with Islam", Dr. Totonji said. "Some people over emphasize the importance of covering face by woman. This is right to those who choose it for themselves. It is not the only way in Islam. Such people do not believe that woman has a personality", he said. Dr. Totonji regretted that "some organizations are really working to create bottleneck in the progress of Islam rather than its advancement". "Sometimes we suppress women and their voice is not heard. This is not Islamic", he said.

"The other reason for the backwardness of the Muslim Ummah is intolerance", Dr. Totonji said. "We emphasize on points where we disagree and not on points where we agree. We agree in almost 90 percent areas and disagree on only in 10 percent areas. But still then we highlight on our differences".

"We must shun our differences", he said. "There is nothing that can be described as the only interpretation, there can be many views and many interpretations. Islamic movement should therefore be ready to allow difference of opinion, otherwise there is no chance of making headway", Dr. Totonji said. He advised dawah workers "not to mix dawah, the call and guidance of Islam, with politics".

"Politics is the art of possible and the strategy might be required to be changed and adjusted with the changing environment", Dr. Totonji said. He advised the workers of dawah "not to ignore the minority even when they themselves are majority for Islam is a religion of peace and justice and there is no compulsion in religion".

In 1997 while addressing a select gathering of Islamic activists Dr. Totonji emphasized in doing things in a perfect manner. "You have to achieve excellence in your performance and unless you do that, you cannot expect success in this world and beat the negative forces that are working against Islam and Muslim Ummah", he said. "It is not the number of people but their quality that will bring changes", Dr. Totonji said. He stressed the importance of "raising the quality of manpower, the quality of those who work for dawah, Islamic call and guidance".

In 1978 Dr. Totonji, (founder of the College of Petroleum and Mineral Engineering in Libya), addressing a gathering of Dhaka University teachers at the Teachers Students Center (TSC) called upon the Dhaka University teachers to submit to Islam. "You are never late in Islam", he said.

Dr. Totonji called upon the Dhaka University teachers "to work for the resurgence of Islam". "You are the force for guiding Bangladesh and you must fulfill this great responsibility", he said.


(Writer is the Chairman of Islamic Information Bureau Bangladesh.)
How the Cartoon Protests Harm Muslims
by Daniel Pipes
New York Sun
February 14, 2006
What are the long-term consequences of the Muhammad cartoon furor? I predict it is helping bring on not a clash of civilizations but their mutual pulling apart. This separation, which has been building for years, has dreadful implications.
Signs of disengagement are all around.
· Trade: Boycotts now exist in both directions. Even as the U.S. government sanctions Iranian products, Iran's president Mahmoud Ahmadinejad says his government will "revise and cancel economic contracts" with countries where newspapers published the cartoons. Several Muslim countries have suspended trade with Denmark, while Muslim-owned stores in Canada have removed Danish products. The Pakistani medical association even announced a boycott of medicines from five European countries.
· Consumer items: Muslims are increasingly replacing Western consumer items with their own. They purchase the extremely modest Fulla and Razanne dolls rather than the busty Barbie. In France, Beurger King provides halal food, competing with Burger King, just as Mecca Cola takes the place of Coke and Pepsi. Al-Jazeera is starting an English-language channel to go up against CNN and the BBC.
· Financial investments: As a result of freezes on funds and the designation of terrorist entities, Muslims have moved large amounts of capital out of the West and invested these either in their own countries or in other places around the world, such as East Asia. Middle Eastern oil exporters before 9/11 annually put as much as $25 billion into American investments; since then, the amount is about $1 billion a year.
· Emigration: 9/11 caused a significant increase in obstacles to Muslims traveling to the West, so fewer Muslim business executives, students, hospital patients, conference goers, and workers are reaching there.
· Tourism: Islamist atrocities such as the murder of 60 Japanese, German, and Swiss tourists in Luxor in 1997 or the abduction of 32 German and other travelers in the Sahara in 2003 had already led some Westerners to avoid discretionary travel in the Muslim world. Cartoon-related violence has prompted a Danish advisory warning citizens against travel to fourteen Muslim countries. Scandinavian tourist companies have cancelled many tours to North Africa.
· Foreign aid: Muslim aggression against aid workers in Indonesia, Lebanon, Pakistan, and the Palestinian Authority have led to the partial or complete withdrawal of European missions. In Chechnya, the Danish aid mission was expelled and the Iraqi transport ministry has rejected any future offers of Danish reconstruction money.
· Embassies: From the seizure of the American embassy in Tehran in 1978 to the multiple attacks on Danish and other European embassies this month, the assault on Western diplomatic missions in Muslim countries is causing them to take on the features of armed fortresses, to be removed from the center of towns to the peripheries, and in some cases to be closed down.
· Westerners providing services: Zayed University in Dubai fired an American professor, Claudi Keepoz, for distributing the Muhammad cartoons to her students. Rampaging Palestinian Arabs caused the foreign observers staffing the Temporary International Presence in Hebron, or TIPH, to flee Hebron.
These developments suggest what the prime minister of Malaysia, Abdullah Ahmad Badawi, has called a "huge chasm" between the Muslim world and the West. Or, in the more bellicose wording of the influential Sunni imam Youssef al-Qaradawi, "We must tell Europeans, we can live without you. But you cannot live without us."
Should the chasm widen, with its concomitant lessening of human interaction, commercial relations, and diplomatic engagement, the Muslim world will likely fall further behind than it already has. As I wrote in 2000, "Whatever index one employs, Muslims can be found clustering toward the bottom – whether measured in terms of their military prowess, political stability, economic development, corruption, human rights, health, longevity, or literacy."
Disengagement will only worsen the Muslim predicament. Reduced contact with the world's most modern, powerful, and advanced countries would likely cause Muslims to do even worse in those indexes and lapse deeper into a condition characterized by self-pity, jealousy, resentment, anger, and aggression.
Especially when contrasted with Muslim successes in pre-modern times, these traumatic circumstances help explain the crisis in identity that often causes Muslims to seek solace in radical Islam. For everyone's sake, it is important that Muslims begin more successfully to negotiate their path to modernity, not to isolation.
King Tells Muslims To Equip Themselves With Knowledge
April 11, 2006 14:12 PM
Malaysian National News Agency
KUALA LUMPUR, April 11 (Bernama) -- Muslims can only break free of the shackles of ignorance, backwardness, weakness, destruction and poverty by equipping themselves with knowledge, Yang Di-Pertuan Agong Tuanku Syed Sirajuddin Syed Putra Jamalullail said Tuesday.

"Knowledge will bring us change, success and progress. Knowledge will also bring us comfort, spiritual and physical wellbeing," he said when launching the national-level Maulidur Rasul celebrations at Stadium Negara here.

He said the best example for Muslims to emulate was Prophet Muhammad who had succeeded in eradicating moral decadence and degradation of the faith among the Arab Jahiliyah community.

He said the human development framework implemented by Prophet Muhammad that gave emphasis to the values of knowledge to strengthen human capital had managed to churn out intellectuals capable of bringing excellence to Islam in the future.

"All these we can implement if Islam's demand for a knowledge culture is made the main agenda in all aspects of a Muslim's life.

"It is a great loss and a pity if we, as followers of Prophet Muhammad, fail to reflect on his edits and legacy in life in this century which very much requires his people to race, to compete to build progress and civilisation," he said.

Tuanku Sirajuddin said that out if this awareness, the government had carried out various strategies to produce an ummah rich in knowledge and one that hungered for knowledge as the main goal in life.

The determination to make Malaysia a model Islamic nation remained the government's main agenda when human capital development was placed as the core in the Ninth Malaysia Plan.

"Equipped with this asset, I'm confident that by 2020 Malaysia will be able to come out as a balanced developing country with its people having towering personalities and tightly holding on to the religion and this will make Malaysia a world-class developed Islamic country that can be emulated by the international community," he said.

He also said that the annual Maulidur Rasul celebrations were very important for Muslims not only to commemorate the birth of Prophet Muhammad but also to appreciate the struggle, sacrifice and success experienced and pioneered by the prophet in installing the greatness of Islam in this world.

"In the context of Muslims in this country, the spirit of Maulidur Rasul has been instilled in their lives. The noble values brought by Prophet Muhammad S.A.W. have been emulated, followed and practised throughout the ages," he said.

He said the prophet's knowledge came from the divine revelations of Allah which were contained in Quran and covered all fields needed by mankind.

"The knowledge gained by the Prophet and taught to all mankind is in theory and practice and is not confined to basic necessities. It can bring about changes to mankind to meet all the current demands," he added.

-- BERNAMA



How Muslims Think?
by Daniel Pipes
New York Sun
June 27, 2006
To find out, the Pew Research Center for the People & the Press carried out a large-scale attitudinal survey this spring. Titled " The Great Divide: How Westerners and Muslims View Each Other," it interviewed Muslims in two batches of countries: six of them with long-standing, majority-Muslim populations (Egypt, Indonesia, Jordan, Nigeria, Pakistan, and Turkey) and four of them in Western Europe with new, minority Muslim populations (France, Germany, Britain, and Spain).
The survey, which also looks at Western views of Muslims, yielded some dismaying but not altogether surprising results. Its themes can be grouped under three rubrics.
A proclivity to conspiracy theories: In not one Muslim population polled does a majority believe that Arabs carried out the attacks of September 11, 2001, on America. The proportions range from a mere 15% in Pakistan holding Arabs responsible, to 48% among French Muslims. Confirming recent negative trends in Turkey, the number of Turks who point the finger at Arabs has declined to 16% today from 46% in 2002. In other words, in every one of these 10 Muslim communities, a majority views September 11 as a hoax perpetrated by the American government, Israel, or some other agency.
Likewise, Muslims are widely prejudiced against Jews, ranging from 28% unfavorable ratings among French Muslims to 98% in Jordan (which, despite the monarchy's moderation, has a majority Palestinian Arab population). Further, Muslims in certain countries (especially Egypt and Jordan) see Jews conspiratorially, as being responsible for bad relations between Muslims and Westerners.
Conspiracy theories also pertain to larger topics. Asked, "What is most responsible for Muslim nations' lack of prosperity?" between 14% (in Pakistan) and 43% (in Jordan) blame the policies of America and other Western states, as opposed to indigenous problems, such as a lack of democracy or education, or the presence of corruption or radical Islam.
This conspiracism points to a widespread unwillingness in the umma to deal with realities, preferring the safer bromides of plots, schemes, and intrigues. It also exposes major problems adjusting to modernity.
Support for terrorism: All the Muslim populations polled display a solid majority of support for Osama bin Laden. Asked whether they have confidence in him, Muslims replied positively, ranging between 8% (in Turkey) and 72% (in Nigeria). Likewise, suicide bombing is popular. Muslims who call it justified range from 13% (in Germany) to 69% (in Nigeria). These appalling numbers suggest that terrorism by Muslims has deep roots and will remain a danger for years to come.
British and Nigerian Muslims are most alienated: Britain stands out as a paradoxical country. Non-Muslims there have strikingly more favorable views of Islam and Muslims than elsewhere in the West; for example, only 32% of the British sample view Muslims as violent, significantly less than their counterparts in France (41%), Germany (52%), or Spain (60%). In the Muhammad cartoon dispute, Britons showed more sympathy for the Muslim outlook than did other Europeans. More broadly, Britons blame Muslims less for the poor state of Western-Muslim relations.
But British Muslims return the favor with the most malign anti-Western attitudes found in Europe. Many more of them regard Westerners as violent, greedy, immoral, and arrogant than do their counterparts in France, Germany, and Spain. In addition, whether asked about their attitudes toward Jews, responsibility for September 11, or the place of women in Western societies, their views are notably more extreme.
The situation in Britain reflects the " Londonistan" phenomenon, whereby Britons preemptively cringe and Muslims respond to this weakness with aggression.
Nigerian Muslims generally have the most belligerent views on such issues as the state of Western-Muslim relations, the supposed immorality and arrogance of Westerners, and support for Mr. bin Laden and suicide terrorism. This extremism results, no doubt, from the violent state of Christian-Muslim relations in Nigeria.
Ironically, most Muslim alienation is found in those countries where Muslims are either the most or the least accommodated, suggesting that a middle path is best - where Muslims do not win special privileges, as in Britain, nor are they in an advanced state of hostility, as in Nigeria.
Overall, the Pew survey sends an undeniable message of crisis from one end to the other of the Muslim world.
To fight polio, Muslim leaders join drive now
Express News Service
Lucknow, September 8: With polio cases on the rise in Uttar Pradesh and the minority community seen to be keeping away from the immunisation drive due to various myths, Muslim religious leaders have now decided to join hands with the state government and promote polio immunisation programme. The state has had 254 polio cases this year, up from last year's 29.
Among religious leaders from the minority community who are now actively involved in the polio immunisation programme are Kalbe Sadiq and Maulana Khalid Rashid Firangi Mehali, and posters bearing their appeal will be splashed across the state before Sunday, the pulse polio day.
A member of the All India Muslim Personal Law Board (AIMPLB), Khalid Rashid today told Newsline: "I was already involved with UNICEF and Rotary Club with the Pulse Polio programme. Now, even the state government wants us to appeal to the people."
Advertisements bearing appeals and signatures of Muslim scholars and religious leaders are already being put in newspapers. "We go to some Pulse polio booths set up by NGOs, and now we would try to go to booths put up by the government, too," said Kalbe Sadiq, eminent Shia cleric and also an AIMPLB member. He said if the need arises, he might even go to villages in the interiors to promote the polio campaign.
Meanwhile, the state's Family Welfare minister, Ahmed Hasan, today slammed the Centre for its "ignorance" towards the Pulse Polio programme in the state. "Sample testing of polio vaccine was earlier done in Noida, which made it easier for vaccines coming to UP to be checked. But it (testing) is now done in Kasauli, in Himachal Pradesh.
"This is not fair, for UP has more polio cases than Himachal, and not many vaccines are being checked before being sent to the state," the minister said.
He added that the state has faced problem in maintaining the cold chain for vaccines over the past two years. "But we are trying hard to maintain the cold chain now. Pulse Polio programme in UP is now (re-christened as) 'Intensified Pulse Polio Programme', and we are trying hard to make it successful," Hasan said.
He also said that the Centre puts more focus on western UP for most of its immunisation drives, while eastern part of the state is left out. "They are not providing us with much help to run the (polio immunisation) programme. Unlike earlier, the Centre is not monitoring the programme in Uttar Pradesh."
Hungry man who killed swan jailed
A man who claimed he killed a swan because he was hungry on the second day of the Muslim holy month of Ramadan has been jailed for two months.
BBC News
November 22, 2006
However, Shamshu Miah, 52, from Llandudno was released because of the time he has already spent in custody.
He admitted intentionally killing a wild bird at Llandudno boating pool and possessing a kitchen knife in public.
District judge Andrew Shaw sitting at the town's magistrates court said it was a "cruel and reprehensible act".
"You killed the swan at night. It was a cruel and reprehensible act. I don't know exactly how the animal died. There seems to be speculation you may have bitten it."
'Taboo act'
However, the judge said he had to accept Miah's version that he killed it with a knife.
The court heard that when he was challenged by police he told them: "I am a Muslim, I am fasting, I needed to eat."
Jim Neary, prosecuting, said: "When interviewed he said, 'I was hungry, I had to eat the swan so I killed it, I stabbed it. I did nothing wrong, it was just a bird, I needed to eat.'"
"The officers told him the swan was the property of the Queen and he replied, 'I hate the Queen, I hate this country.'"
Judge Shaw added: "It's a taboo act and the only sentence that is appropriate is imprisonment."
Police were alerted by a householder.
The court heard a community mental health team was anxious to help Miah, who had been going through a period of instability, according to his solicitor.
He had no previous convictions.
The Iranian Ambassador to the United Nations had just
finished giving a speech, and walked out into the lobby,
where he met President Bush.

They shook hands, and as they walked, the Iranian said,
"You know, I have just one question about what I have
seen in America."

President Bush said,
"Well, anything I can do to help you, I will."

The Iranian whispered, "My son watches this show
'Star Trek', and in it there is Chekhov, who is a Russian,
Scotty who is Scottish, and Sulu who is Chinese, but
no Muslims. My son is very upset, and doesn't
understand why there aren't any Muslims on Star Trek."

President Bush laughed, leaned toward the Iranian
ambassador, and whispered back,
"It's because it takes place in the future."
Scholars' call to educate Muslim masses
1/23/2007
Source: The Peninsula
DOHA • Calls for unity between the Sunnis and Shi'ites would end up as mere lip service by a few scholars if the message is not properly conveyed to the Muslim masses across the Islamic world, the concluding session of the Doha Conference for Dialogue of Islamic Schools of Thought was told.
The final session at the Doha Sheraton saw prominent scholars, representing the Sunni and Shi'ite sides. addressing key issues that have kept these two major factions in the Muslim world divided over the centuries.
Many Sunni scholars came down heavily against Shi'ite groups who have made it a practice to curse the companions of the Prophet (peace be upon him), especially the second Caliph Omar bin Khatab, and wife of the Prophet Aisha.
They also condemned the hate campaign through print and electronic media which, they alleged, some Shi'ite groups have been waging against Sunnis and their well-respected leaders. It was also pointed out that the Shi'ite side has not reciprocated to initiatives for dialogue being made by the prestigious Al Azhar University and other Sunni bodies.
Reacting to the allegations, the Shi'ite speakers maintained that the saner elements among Shi'ites have always rejected maligning the Sahaba (companions of the Prophet).
Shaikh Mohammed Taskhiri, a prominent Shi'ite scholar, who chaired the session, requested the participants to focus on common elements, rather than highlight divisive issues.
Dr Yousuf Al Qaradawi , who intervened in the debate, disagreed with him, saying that all sensitive issues should be discussed in frankness to reach a real unity among the two sections.
At one stage, a Sunni delegate from Afghanistan asked Taskhiri to categorically condemn efforts to malign the Sahabah, to which Taskhiri responded by invoking praises on Fatima, wife of the Prophet (peace be upon him) and the four Chaliphs.
Dr Fahmi Howaidi, a prominent Arab intellectual, warned against generalising attempts being made by a few extremists from both sides.
Qaradawi, in an emotional address, reiterated his appeal to Iran to intervene to stop the sectarian clashes in Iraq. He also urged the gathering to resist by all means the US occupation of Iraq and a possible attack against Iran.
He said all the propaganda machinery of the Sunnis and Shi'ites will be put to test in the coming days, whether they comply with the resolutions of the Doha conference.
"This is an important conference attended by prominent scholars from all parts of the world. So we have a huge responsibility towards achieving unity among the Muslim Ummah," he said.
He warned against attempts to inflame sectarian clashes in Pelestine on the same lines of Iraq. "We want the Palestinians to stand united against the Zionist occupation," he said.
The scholar said the Muslims themselves have to be blamed for many of their failures.
"I don't like the conspiracy theory. We should take the responsibility for our own faults, Why are we always falling victims to others," he wondered.
Niamatullah Shahrani, a delegate from Afghanistan, proposed to send a delegation comprising Sunni and Shi'ite leaders to Iraq and Lebanon seeking a solution to the sectarian clashes.
The panelists at the concluding session included Dr Mufti Zahid Ali Khan from the Aligarh Univeristy, India, Dr Ali Al Quradaghi from Qatar and Shaikh Muayad from Iraq.
Abdullah Urges Muslims To Reclaim Their Lost Golden Legacy
July 17, 2007
KUALA LUMPUR, July 17 (Bernama) -- Datuk Seri Abdullah Ahmad Badawi Tuesday outlined four imperatives, including renewing the spirit of unity among Muslims, for Islamic states to seek a wider and more active role in a globalising world and reclaim the golden legacy of the Islamic era.
The prime minister said Muslims must also start to revive their economic position, invest in education and skills and establish social justices, based on timeless Islamic principles.
He said that for more than a thousand years, Muslim civilisation was the zenith of human achievement with the Muslims as the leading philosophers, scientists, and innovators of their era and as such, they needed to reclaim this golden legacy that had been lost to the ages.
Abdullah said Muslims often forgot that through the spread of the empire, they gave birth to a Muslim wave of globalisation more than a thousand years ago, where Muslim states were shining examples of economic progress, scientific innovation and social justice.
"We cannot remain mere spectators in a world that is rapidly moving ahead. We must commit ourselves to enhancing our competitiveness in order to play a contributing role to the advancement of human civilisation, as was the legacy of Islamic states in the past" he said.
He said this in his address at the Institute of Islamic Understanding Malaysia's (IKIM) international conference on "The Role of Islamic States in a Globalised World" here.
His speech was delivered Deputy Prime Minister Datuk Seri Najib Tun Razak.
Touching on the need to renew the spirit of unity among Muslims, Abdullah said Islam is a global faith that binds many races together, but today Muslims find themselves pitted against each other, such as Sunnis against Shias and most tragically Palestinians against Palestinians.
In this context, he stressed that Muslims must also renew their understanding of Islam and put aside any sectarian differences which could lead to division and conflict among them.
"Ultimately, we must begin to move beyond politics and conflict, and focus on the issues that truly concern us as an ummah -- tackling poverty, eliminating illiteracy, combating ignorance and raising the quality of life. This is the immediate concern for us all, as Muslims," he said.
On another key imperative, Abdullah said Muslim nations must begin to revive their economic position because Muslims' share of the global economy was poor and even the Organisation of the Islamic Conference (OIC) member countries had collectively recorded a declining share of trade within developing countries.
In 2005, the OIC's collective Gross Domestic Product (GDP) was less than five per cent of the total world figure, and intra-trade volume -- at about US$800 billion -- was only about six to seven per cent of total global trade.
Abdullah said that when Malaysia took over the chairmanship of OIC, one of the objectives Malaysia set out to achieve during its tenure was to expand and deepen the economic linkages between Muslim countries of "what I call putting an economic face to the OIC".
"I believe that we are already on our way towards promoting the revival of the global Muslim economy. In 2005, the World Islamic Economic Forum was launched under the aegis of the OIC. We have endeavoured to promote economic links and entrepreneurs within the Muslim ummah, particularly among women entrepreneurs as well as young leaders," he said.
Abdullah, who is the current chairman of the OIC, said he had spearheaded a capacity-building programme within the OIC to build capabilities in commercially-driven and income-generating projects, particularly in the lower-income countries, adding that these initiatives were among the many efforts the OIC would continue to undertake to further promote trade and economic cooperation among the Muslims.
Abdullah also said that there was a need for Muslim countries to invest in education and skills because the rise of every nation was preceded by the acquisition of knowledge.
He said Muslims need to build a knowledgeable society -- an "Ulul Al Bab" community -- in which real and true knowledge is the governing principle of all human activity.
"We must be willing to invest towards educating the next generation of great scholars -- the ulama that will light our way -- in every spectrum of the sciences. Of the great scholars that we already have today, we must honour them and their contributions. We must build a generation of Muslims that recognises and honours knowledge. This is the way of success," he said.
Speaking on the need to establish social justice, based on timeless Islamic principles, Abdullah said Muslim countries must liberate good, human capabilities so that every Muslim and individual citizen could positively participate in our system of governance.
"We must remember that the governed possess the right to be governed as free men, as human beings governed by consent. This is true, not only through the prism of western frameworks of human rights, (but) it is also true from the tawhidic concept of justice," he said.
Abdullah pointed out that the four imperatives must be undertaken within a cohesive framework of Islam, which promotes a proper appreciation of Islam as a force for progress and development, adding that this approach may be found in the principles of Islam Hadhari, which he introduced in Malaysia and promoted globally.
Abdullah pointed out that while globalisation has led to many positive outcomes such as rapid advancement in trade, communications and transportation, it has also contributed to a host of global ills such as loss of jobs and unfair terms of trade.
He said that as such while the global challenges confronting the world's 1.6 billion Muslims were tremendous, playing the role of a global player was not something completely new to Muslims as they have played that very role centuries ago.
The prime minister said that unfortunately the reality today was that Muslim countries were woefully unprepared to face the challenges of globalisation where many of them were still grappling with basic developmental issues at a time when many other nations were finding ways to become more competitive.
"It is quite clear that some Muslim countries today are in a state of confusion and even desperation. In fact, for some Muslims, they have even begun to see globalisation as a conspiracy to undermine Islam. This leads many of them to espouse radical views and even commit extremist acts and for many other Muslims, they remain resigned to their sorry fate, deprived and dejected.
"Nevertheless, we need to realise that the phenomenon of globalisation is here to stay. Simply opposing globalisation -- adopting the attitude of withdrawal or taking the path of obscurantism -- is clearly not a wise option. In fact it is not an option at all," Abdullah said.
-- BERNAMA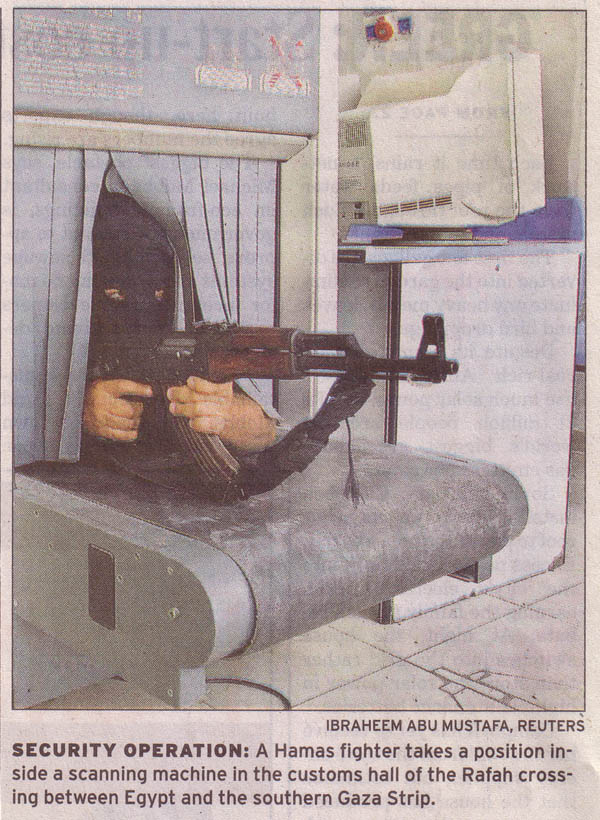 You therefore, beloved, since you know this beforehand, beware lest you also fall from your own steadfastness, being led away with the error of the wicked; but grow in the grace and knowledge of our Lord and Savior Jesus Christ. To Him be the glory both now and forever. Amen. 2 Peter 3:17-18.