MUSLIM DISTURBING THE PEACE FOR WORSHIP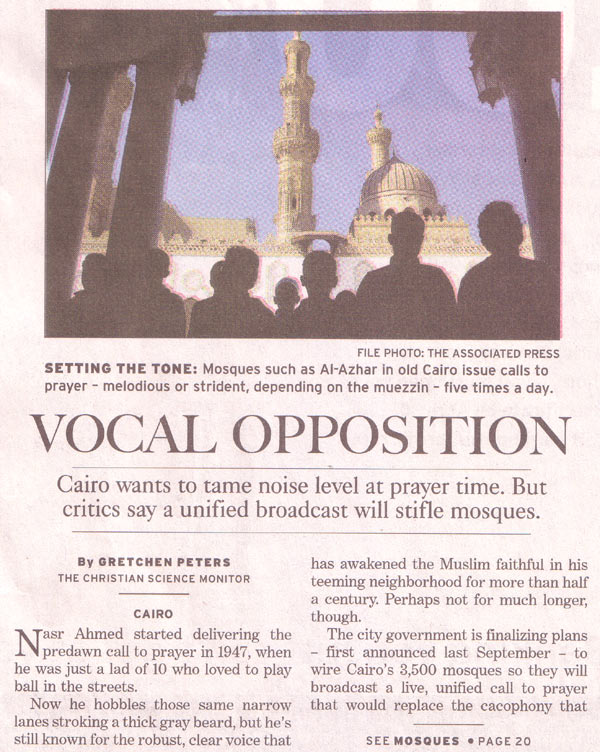 Six Killed, Over 200 Wounded As Muslim Rioters Rage Over Temple Mount

by AARON KLEIN
21 Jul 2017
Breitbart.com

JERUSALEM ó Three Palestinians were reported killed and over 200 were wounded in clashes with Israeli security forces in Jerusalem and the West Bank as Palestinian leaders urged a day of protest purportedly against Israelís decision to put metal detectors at entrances to the Temple Mount.

Protest leaders, including top Palestinian officials, claim the metal detectors are part of an Israeli conspiracy to hamper Muslim worship at the Mount, the holiest site in Judaism and a site considered holy in Islam.

The activists and Palestinian officials seemingly fail to note that Israelís new security measures were put into place in direct response to the murderous Palestinian terrorist attack at the Mount last Friday in which three assailants somehow smuggled weapons onto the site. The metal detectors will protect all visitors to the Mount, including Muslim worshipers.

Muslim woman pleads guilty to battery charge
Associated Press
ROLLING MEADOWS, Ill. - A 24-year-old Muslim woman has pleaded guilty to misdemeanor battery after a clash with Arlington Heights police last year at an immigration rights demonstration.
Rehana Khan's case prompted outrage among some Muslims after the Chicago woman claimed police tore off her religious headscarf, or hijab, when they arrested her at the rally on Oct. 15.
"It is very disrespecting," Khan said.
Three others - Eric Zenke, 18, Kara Norlander, 24 and Cynthia Gomez, 28, all from Chicago - were also charged with misdemeanor counts of battery and resisting arrest. After all four pleaded guilty on Tuesday to battery, the resisting arrest charge was dropped.
A Rolling Meadows judge sentenced Kahn and the three other defendants each to 240 hours of community service and a year of court supervision. They also had to pay court fees. They had faced a maximum sentence of a year in jail.
Ahmed Rehab, executive director of the Council on American-Islamic Relations in Chicago, condemned the actions of the three officers involved.
"She attempted to appeal to the officers to allow her to keep ... her head scarf on, and they asked her to 'remove that thing off your head,' dismissing her religious concern for maintaining her religious clothing," he said.
But Arlington Heights police defended its officers.
"She socked one officer on the side of his face and hit the other two in the shoulders," said Capt. Jerry Lambert. "A female was patting her down and touching the scarf on her head when it slipped off two or three inches off her head."
He added that a department inquiry found officers followed proper procedures.
"We would do the same thing if it happened today or tomorrow," Lambert said.
"We're pleased with the way our officers responded."
Muslims chant 'Tony Blair murderer' in London anti-terror demo
Ian Morgan
Press Association
09/06/2006
More than 100 Muslims protested angrily today over the controversial east London anti-terror raid, expressing fury at alleged police brutality and Government oppression of the Islamic community.
The demonstrators, prime among them the outspoken Islamic figure Anjem Choudary, gathered outside Forest Gate police station to voice their anger over police tactics and what they claim is their deliberate targeting of ordinary Muslims.
But the family of the two brothers arrested during last Friday's raid in Lansdown Road expressed their opposition to the demonstration today, urging the local community not to give it their support.
However, the protest continued as demonstrators waved placards emblazoned with a variety of anti-government and anti-police slogans, including: "Tony Blair terrorist", "Stop police brutality", and "Blair: shoot first ask questions later".
Orchestrated by the leaders of the demo, who took it in turn to address the protesters using a loud hailer, they chanted: "British police go to hell" and "Tony Blair murderer".
Placards were waved and the chanting was forceful, but the demonstration was peaceful and there were no arrests.
Many members of the area's Muslim community were clearly opposed to the protest, with some voicing their opposition and accusing the organisers of "making a bad situation even worse".
As the chanting and placard waving outside the police station carried on loudly, just 100 yards away a cousin of the two brothers read a statement in which he said the protests would only serve to fuel the negative betrayal of the local community.
The cousin, who gave his name only as Enam, was speaking on behalf of Humeya Kalam, whose brothers Mohammed Abdul Kahar and Abul Koyair, are being questioned at London's high security Paddington Green police station.
Urging people not to attend the protest, he said in the statement: "This will only provide another opportunity for our community to be betrayed in a negative light.
"Consequently this will allow the police to inflict the same trauma that we have been through on another family."
However, Mr Choudary - one of the demonstration's central figures - said the Muslim community had a duty to express its outrage with the authorities.
"You cannot say that just because people are having a demonstration that that is going to fuel more police brutality," he said. "What are we supposed to do, remain silent?
"This is about hundreds of innocent people who have been subjected to arrests and search warrants on the basis of mere suspicion. This demonstration is a general demonstration about the issues which Muslims are facing in this country."
Mr Choudary, the former UK head of the Islamic group al-Muhajiroun, said Muslims had a right to defend themselves against the use of unreasonable force by the police.
He and the demonstrators are angry over the police tactics used in the Forest Gate raid, which involved close to 250 officers - some in chemical protection suits - and led to one of the suspects being shot in the shoulder.
"When you start to violate the sanctity of Muslims and their homes, and handle their mothers and fathers then there is going to be some kind of backlash," Mr Choudary said.
"We have a right to defend ourselves against any unreasonable use of force."
He blamed Tony Blair's foreign policy, particularly the wars against Iraq and Afghanistan, for fuelling the discontent among ordinary Muslims and claimed the Government's "draconian law" had turned Britain into an apartheid state for the Islamic community.
The demonstration ended just before 4pm, less than two hours after it had begun, and the crowd of protesters which had included several women and small children quickly dispersed.
Only a handful of the two dozen or so police officers who had monitored the crowd remained at the scene.
During the demonstration, organisers had distributed a statement from the al-Ghurabaa group, in which they claimed Muslims were being treated as "second class citizens" and now appeared to be "guilty until proven innocent".
"The 'shoot first and ask questions later' policy of Blair and his dictators will not be tolerated by Muslims and indeed it should not be tolerated by anyone in Britain or elsewhere," the statement said.
"Muslims have a right to have their lives, wealth and honour protected and secure.
"Generations of Muslims have lived in Britain peacefully and Islam is the fastest growing ideology in the West. However, Tony Blair sits on a tinder box and should know that his anti-Islam and anti-Muslim policies have a danger of blowing up in his face."
Another of the protesters, 31-year-old Abu Yahya - who is from the Forest Gate community - said there was a genuine fear amongst ordinary Muslims that they were being deliberately targeted by the police.
He said the police tactics reflected the policy of Mr Blair's Government, which he claimed has a "policy of apartheid towards Islam and Muslims".
However, on the fringes of the demo there were some arguments between protesters and local residents.
One, Zulfi Bukhari accused Mr Choudary of being "a force of negative energy".
"Most Muslims are fuming at what happened (in Forest Gate)," he said.
"But he (Choudary) is not representing the Islamic viewpoint, he is representing himself and his own media circus."
Mr Bukhari said he was only serving to make "a bad situation even worse".
However, despite the fears that there could be trouble, last night's plea for calm by a senior Scotland Yard officer appeared to have been largely heeded.
There was no violence, but the demonstration was angry in tone.
Meanwhile, the family of the two brothers asked people instead to support a peaceful community demonstration on Sunday, June 18 at noon in Plashet Park.
"This protest will allow our friends, our neighbours and our community the opportunity to show their support for my family and to unite all the people (in) Newham from every faith and community against the effects of such raids," their statement said.
In the statement they described the raid, in the early hours of last Friday morning, as "barbaric and horrific".
Police have been searching the house since then, but have yet to find what specific intelligence suggested they would discover - a chemical based explosive device.
Police said yesterday that if officers did not find it there, the search could continue elsewhere and that there would be more raids linked to the investigation.
Detectives have until tomorrow afternoon to continue questioning the two brothers, but they are likely to apply for a further extension. Under current laws they cannot be questioned beyond next Friday.