Legacy of Abraham Lincoln Versus Brigham Young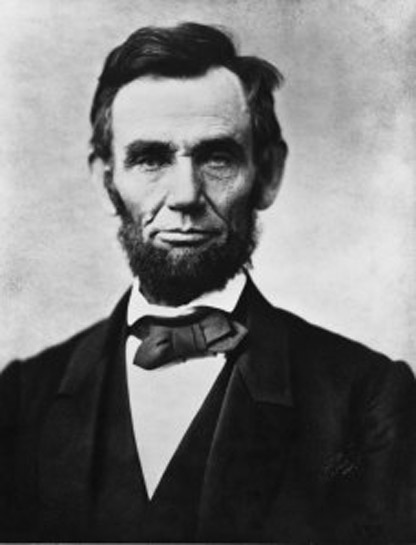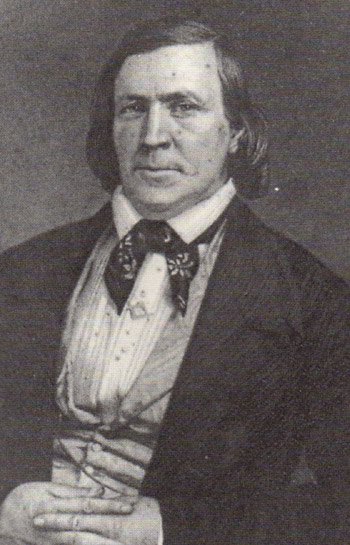 Abraham Lincoln versus Brigham Young
The United States political and military process of eliminating the menacing Mormon State of Deseret began with the Republicans shortly before the Civil War after the weak Democratic President James Buchanan in 1858 had pardoned Brigham Young for his treasonable sermons and his involvement in the Mormon Mountain Meadows Massacre.
Abraham Lincoln's warning to the Mormon representative: "Stenhouse, when I was a boy on the farm in Illinois there was a great deal of timber on the farms which we had to clear away. Occasionally we would come to a log which had fallen down. It was too hard to split, too wet to burn, and too heavy too move, so we plowed around it. That's what I intend to do with the Mormons. You go back and tell Brigham Young that if he will let me alone I will let him alone."
Brigham Young's hate of Abraham Lincoln and blacks along with blasphemy was delivered in a Salt Lake City sermon on March 8, 1863: "The rank rabid abolitionists, whom I call black-hearted Republicans, have set the whole national fabric on fire. Do you know this, Democrats? They have kindled the fire that is raging now from the north to the south, and from the south to the north. I am no abolitionist, neither am I a pro-slavery man; I hate some of their principles and especially some of their conduct, as I do the gates of hell. The Southerners make the negroes, and the Northerners worship them; this is all the difference between slaveholders and abolitionists. I would like the President of the United States and all the world to hear this. Shall I tell you the law of God in regard to the African race? If the white man who belongs to the chosen seed mixes his blood with the seed of Cain, the penalty, under the law of God, is death on the spot. This will always be so."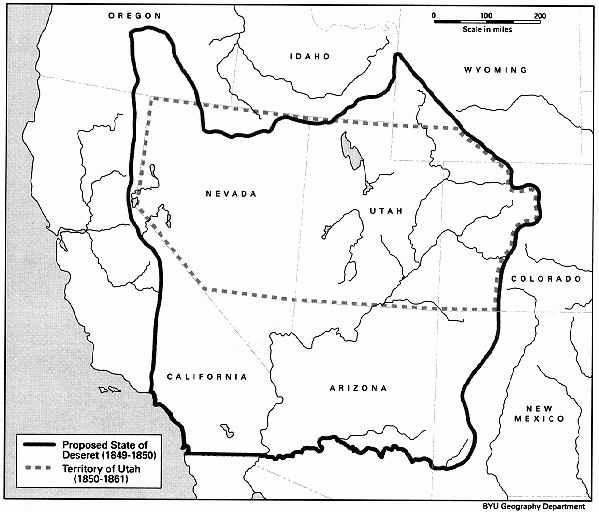 Mormons wanted most of the land won from Mexico during the Mexican-American war that ended in 1848.
In 1849 Mormons propose the State of Deseret that would encompass the present states of Utah, Nevada, Arizona, and southern California.

Colorado becomes separate territory from Utah on February 28, 1861 (1870 population = 47,164).

Nevada becomes separate territory from Utah on March 2, 1861 with eastern boundary set at the 116th meridian.

Utah Governor challenges Mormons to be loyal to the United States of America on December 10, 1861.

Nevada territory enlarged at the expense of Utah by moving eastern boundary to the 115th meridian in 1862.

Abraham Lincoln promptly signs the anti-polygamy Morrill Act on July 2, 1862.

United States Military establishes presence at Fort Douglas just outside Salt Lake City on October 26, 1862.

Arizona becomes separate territory on February 24, 1863. (1870 population = 41,710)

Idaho becomes separate territory on March 4, 1863 that results in Brigham Young's public tirade on March 8th. (1870 population = 20,583)

Governor Doty and General Connor sign peace treaties with Utah Territory Indians on July 10, 1863 despite Mormon interference.

Nevada territory enlarged again at the expense of Utah by moving eastern boundary to the 114th meridian in 1864.

Nevada becomes a state on October 31, 1864 despite far fewer people than Utah. (1870 population = 58,711)

Montana becomes separate territory on May 28, 1864. (1870 population = 39,895)

Wyoming becomes separate territory on July 25, 1868. (1870 population = 11,518)

Utah would not be allowed statehood until 1896 due to polygamy that was publicly eliminated in 1890. (1870 population = 99,581)