Mormon History
End of the World General Conference - 1890
The Sixty-first semi-annual Conference held on Saturday, October 4, 1890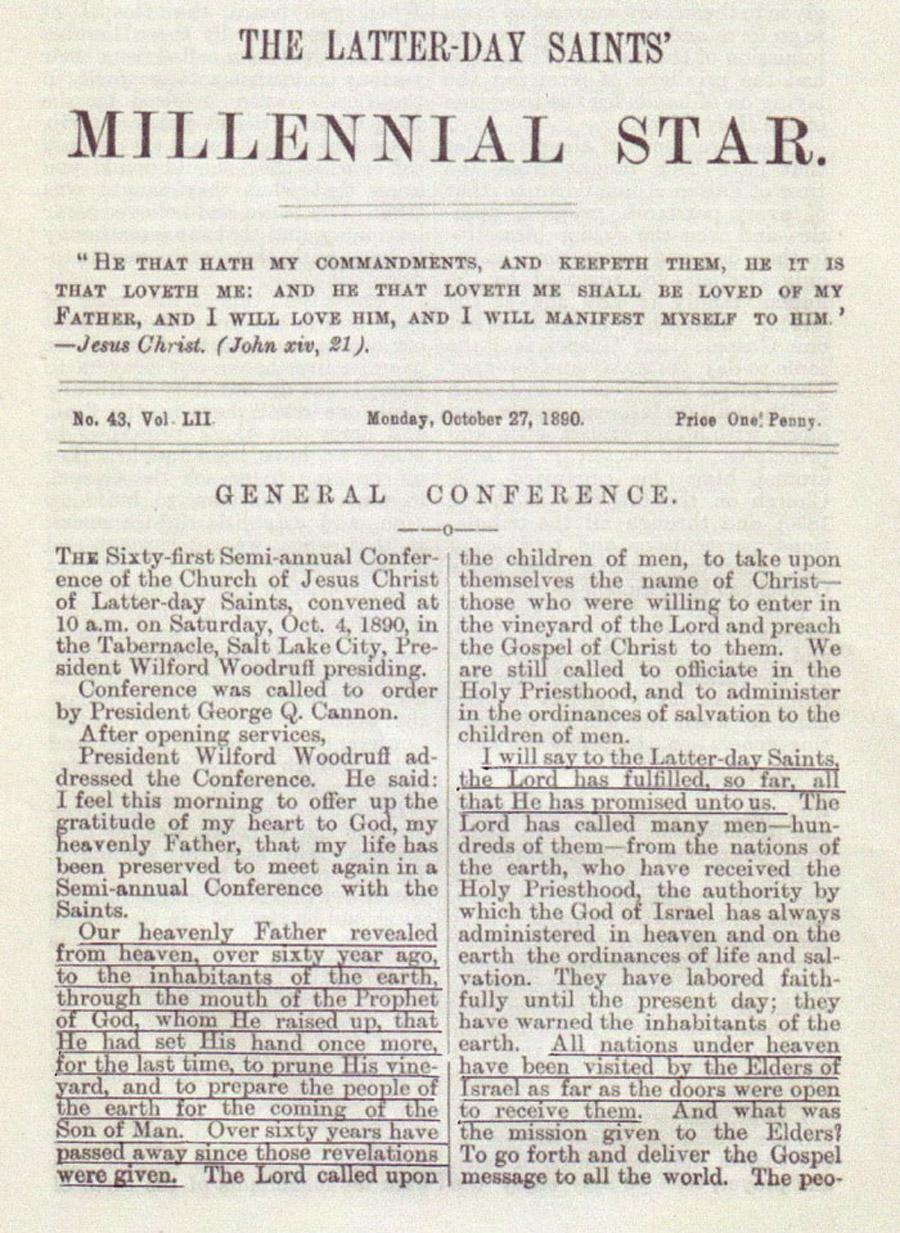 Millennial Star - October 27, 1890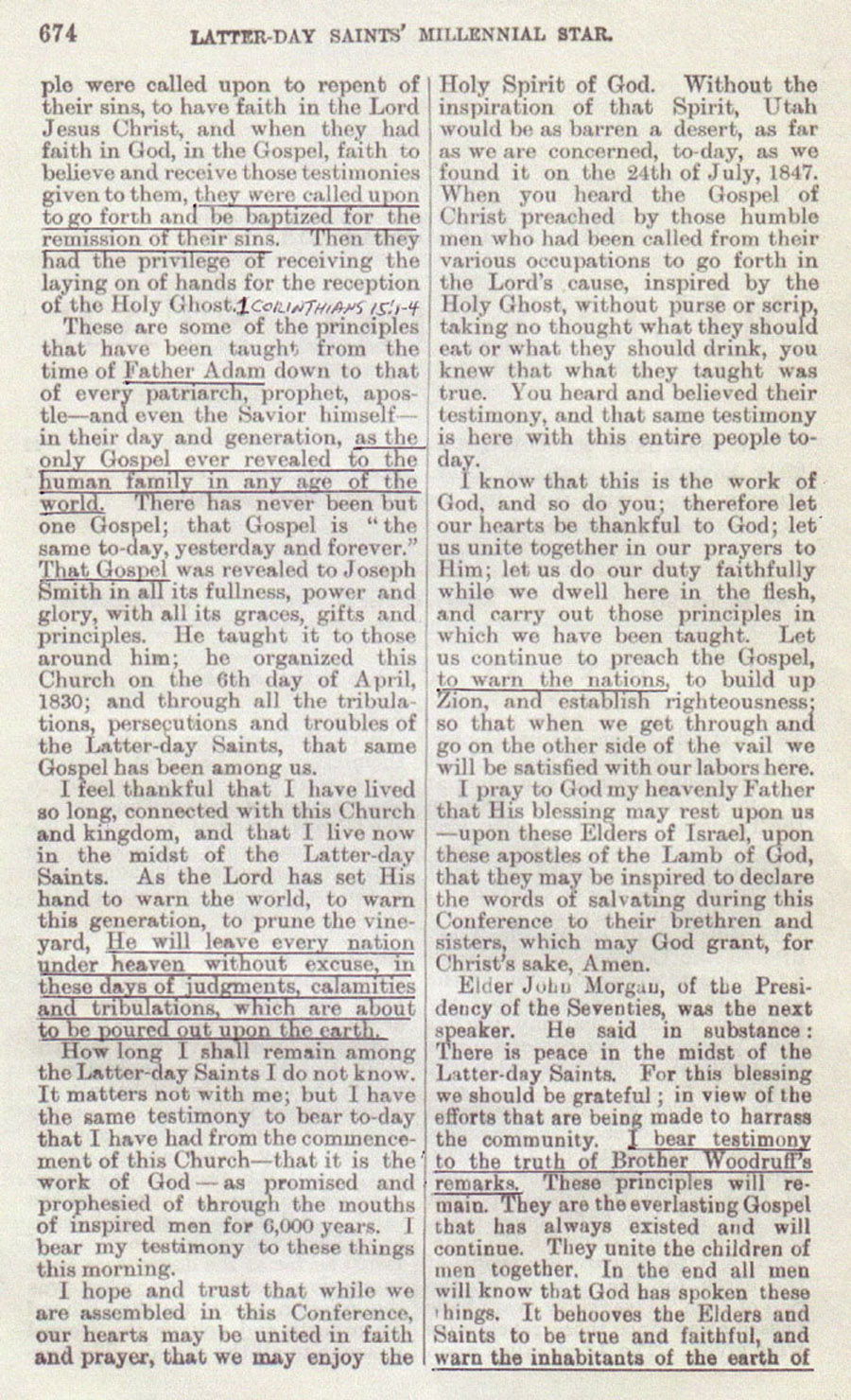 Millennial Star - October 27, 1890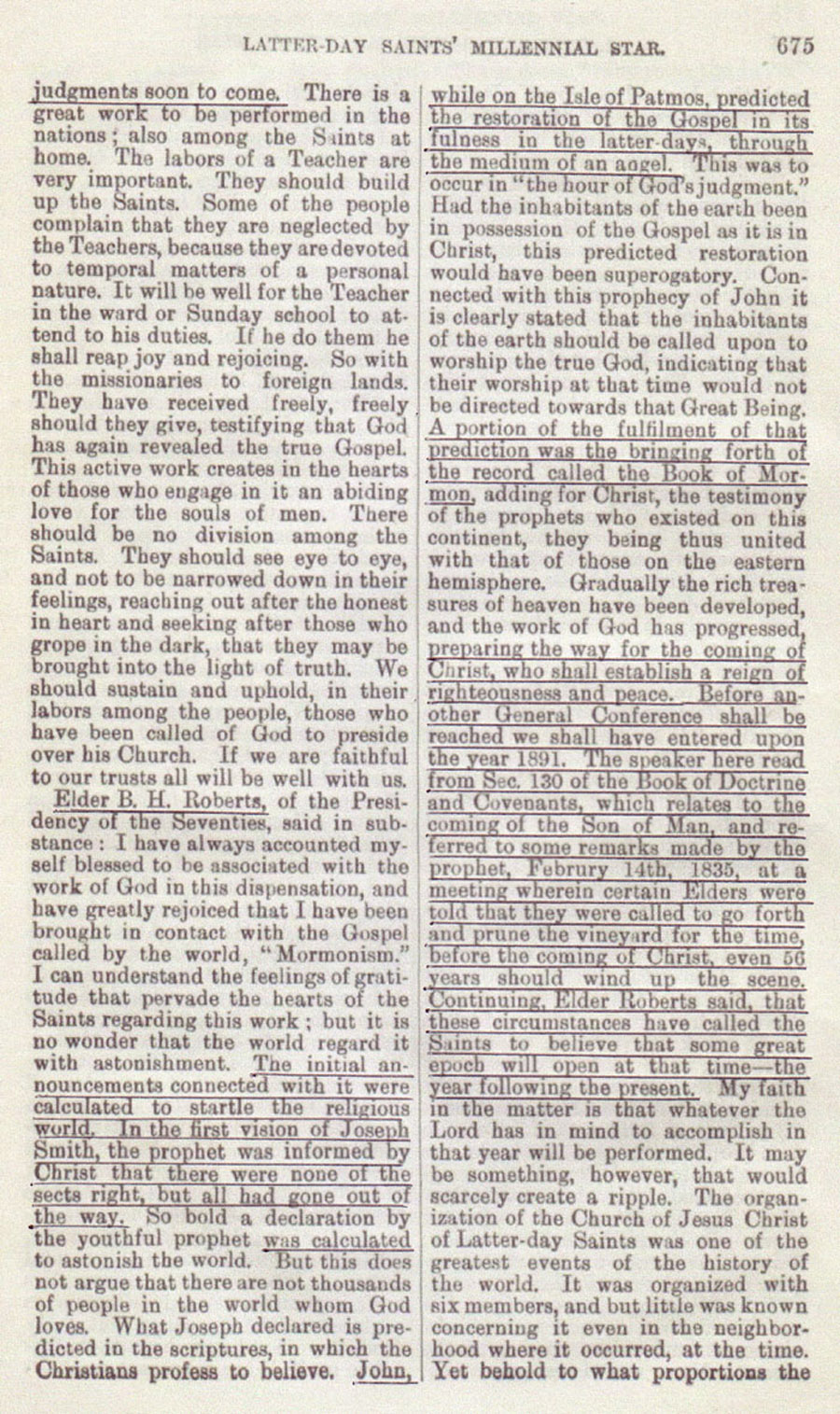 Millennial Star - October 27, 1890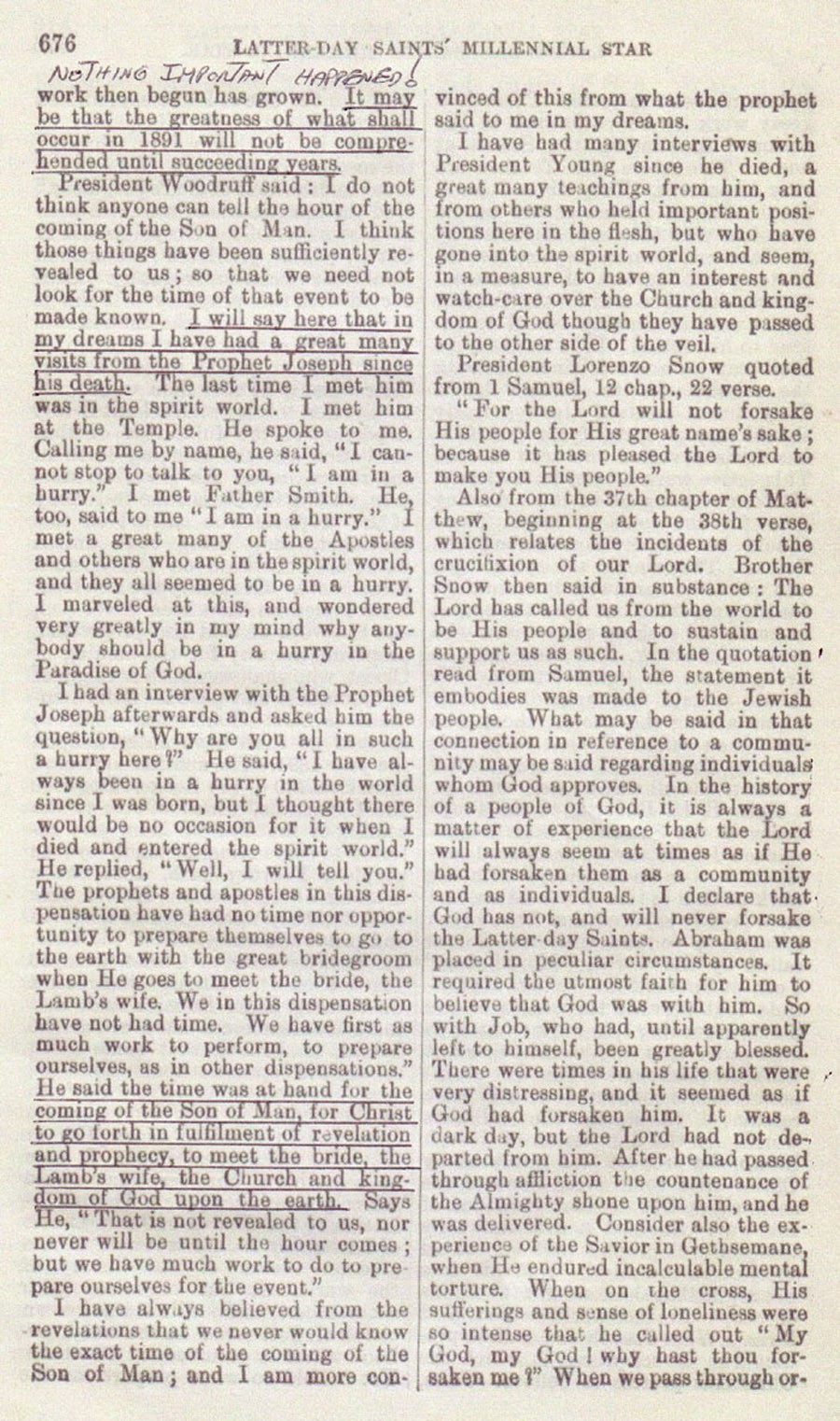 Millennial Star - October 27, 1890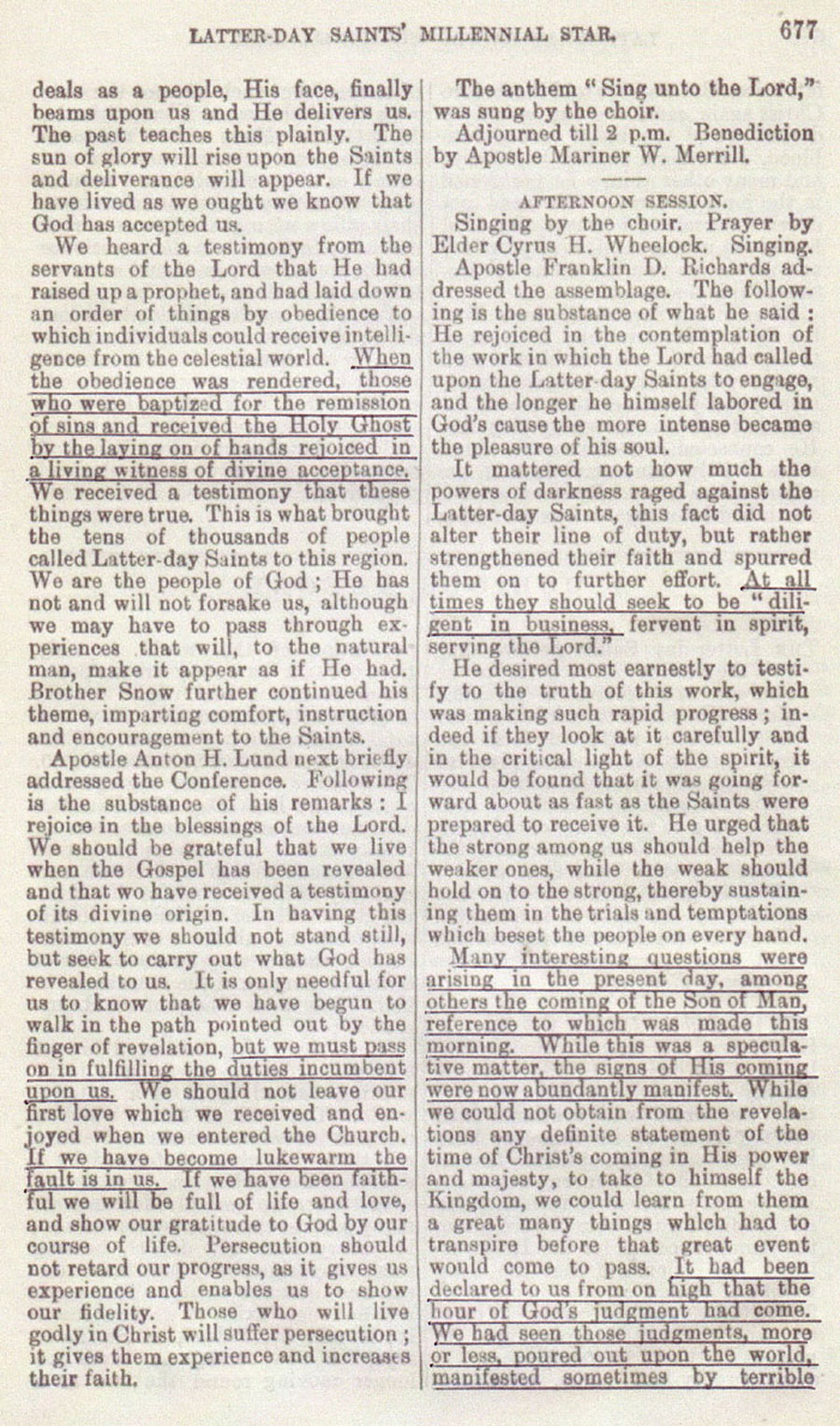 Millennial Star - October 27, 1890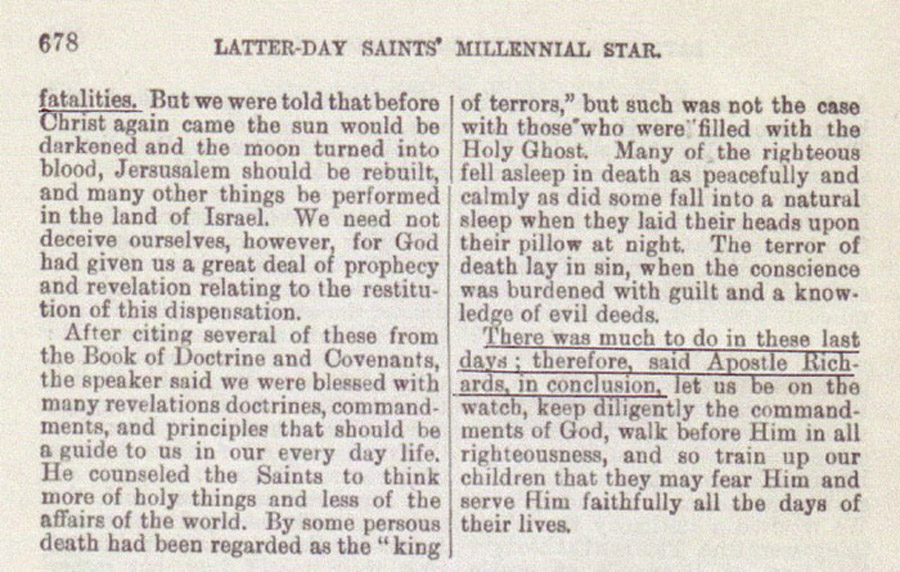 Millennial Star - October 27, 1890
The false prophecy of Joseph Smith that prompted this LDS paranoia
Kirtland, February 14, 1835.—This day, a meeting was called of those who journeyed last season to Zion for the purpose of laying the foundation of its redemption, together with as many other of the brethren and sisters as were disposed to attend.
President Joseph Smith, Jun., presiding, read the 15th chapter of John, and said: Let us endeavor to solemnize our minds that we may receive a blessing, by calling on the Lord. After an appropriate and affecting prayer, the brethren who went to Zion [ in Zion's camp ] were requested to take their seats together in a part of the house by themselves.
President Smith then stated that the meeting had been called, because God had commanded it; and it was made known to him by vision 3 and by the Holy Spirit. He then gave a relation of some of the circumstances attending while journeying to Zion—our trials, sufferings; and said God had not designed all this for nothing, but He had it in remembrance yet; 4 and it was the will of God that those who went Zion, with a determination to lay down their lives, if necessary, should be ordained to the ministry, and go forth to prune the vineyard for the last time, or the coming of the Lord, which was nigh—even fifty-six years should wind up the scene.